A superb lecture.
"There has never been a corona pandemic, but only a PCR [test] pandemic".
What's the status since Fuellmich's Bombshell video?
Dr. Reiner's Fuellmich's "Crimes Against Humanity" video went viral; and it was featured on Defending-Gibratar (above). He put the culprits on notice. And Fuellmich, along with others like Dr. Heiko Schöning, have combined their effects to hold the culprits to account.
Published December 8: The article below also gives background details on Fuellmich and the group he is involved in.
Published December 10: There are three main promoters of the "corona panic" that are being sued, and these are the same people that our governments are basing their lockdown on:
Dr Christian Drosten, virologist and Director of the Institute at Charité Hospital in Berlin — Drosten is the inventor of the PCR test.
Mr Tedros Adhanom, head of the World Health Organisation or WHO
Mr Lothar Wieler, veterinarian and head of the German equivalent of the CDC, the RKI
Published Dec. 17:
This post features a video where the lawyers of the German Corona Committee hear evidence of financial damage caused by lockdown measures to a Berlin business owner. Nils Roth, owner of the "Green Mango Karaoke Bar" in Berlin gives testimony.
---
See also: BOMBSHELL: WHO Coronavirus PCR Test Primer Sequence is Found in All Human DNA - #6 by DOTS
Dr. Reiner Fuellmich: scientific evidence that covid is crime against humanity
Sunday, July 11, 2021 20:48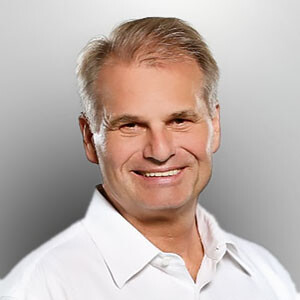 Dr. Reiner Fuellmich is an international trial lawyer who has successfully sued large fraudulent corporations like Volkswagen and Deutsche Bank. His worldwide network of lawyers has listened to a hundred experts from every field of science. They have collected undeniable evidence that the Covid pandemic is in fact a planned criminal operation. According to Dr. Fuellmich, a second Nuremberg trial may be needed, to prosecute all who are complicit in this unprecedented crime against humanity.
WATCH DR REINER FUELLMICH
The Scientific Evidence
On this page you can download dozens of scientific studies and investigative reports that confirm Dr Reiner Fuellmich's claim that the pandemic is a crime against humanity. Share this scientific evidence with your own family practitioner, school teachers, medical staff, law enforcement, local authorities, etc. Stop World Control has also created several in-depth reports that prove how the pandemic has been plannedfor decades.
We also provide a page with legal documents to protect yourself from vaccine mandates. Learn to defend your rights and prosecute criminal authorities. Click the button for more info.
Scientific investigations
WORLD DOCTORS ALLIANCE: THERE IS NO PANDEMIC
60 page report by the World Doctors Alliance and the Extra Parliamentary Corona Investigation Committee explains why there is no pandemic.
THE COVID-19 DOSSIER
Dr. David Martin, PhD, was featured in the most viewed documentary of all time: Plandemic. Professor Martin compiled irrefutable evidence in the COVID-19 dossier, that the pandemic is nothing less than a terrorist attack on humanity.
COVID-19 LEGAL REPORT
Dr. Peter R. Breggin, MD, outlines the scientific and legal evidence that COVID-19 is being used to implement medical totalitarianism.
COVID-19 INVESTIGATIVE REPORT
This investigative report by French army officers exposes Covid as an assault on humanity.
COVID-19: PANDEMIC. PROFIT. FALLOUT.
A 229 page report with research compiled by Harrison Publicationsto prove that the pandemic measures are an unjustified and illegal act against the people.
CONCERNED LAWYERS NETWORK
The Australian Concerned Lawyers Network has released a zip file with a wealth of information about the crimes of the pandemic. Also included are their open letters to the government.
Scientific studies about 5G
5G CAUSES CORONAVIRUSES
A highly censored, yet widely spread scientific study reveals how 5G radiation effectively causes coronaviruses to be created inside the human body.
BIO INITIATIVE REPORT
The Bio Initiative Report is an analysis prepared by 14 scientists, public health and public policy experts, of more than 2,000 available scientific studies that provide evidence of adverse health effects from low strength electromagnetic radiation – below current allowable limits.
Scientific studies on masks
STANFORD STUDY ON MASKS
Scientific evidence supporting the efficacy of face masks is lacking. Adverse physiological, psychological and health effects are established.
REVIEW OF SCIENCE LITERATURE ABOUT MASKS
Dennis Rancourt, PhD, has studied all existing scientific literature concerning face masks and reveals how science declares that masks offer no protection against viruses. Like many other scientists speaking truth about Covid, Dr Rancourt has been censored, and his profile was removed from ResearchGate.net.
MASKS CAUSE SERIOUS HARM
Dennis Rancourt, PhD, reviews scientific literature that shows how masks are causing physical harm.
WHY FACE MASKS DON'T WORK
A revealing review by John Hardie, BDS, MSc, PhD, FRCDC, showing that face masks actually increase the risk of infection. For years this renowned study was the international standard for scientific insight on masks. Once the pandemic was unleashed against humanity, this report was suddenly discredited and censored.
BACTERIAL PNEUMONIA #1 CAUSE OF DEATH
During the Spanish Flu in 1918-1919, most people died of bacterial pneumonia. It is known that this is caused by extensive wearing of masks.
Scientific studies on lockdowns
LOCKDOWNS DO NOT CONTROL THE CORONAVIRUS
Study by the American Institute for Economic Research provides evidence that lockdowns do not stop the spread of the coronavirus.
STANFORD STUDY OF LOCKDOWNS
Four scientists from the University of Stanford, California, reveal that lockdowns have no effect on limiting the spread of a virus.
HARMFUL EFFECTS OF LOCKDOWNS
America's Frontline Doctors created this overview of proven harmful effects of lockdowns on the population.
LETTER FROM 500+ MEDICAL DOCTORS
More than 500 medical doctors wrote to President Trump, warning him that lockdowns destroy the lives of millions of people.
20+ scientists expose
PCR test as fraud
DROSTEN RETRACTION PAPER
Over twenty highly esteemed scientists reveal how the PCR test by Christian Drosten has no ability to detect an infection, and produces a high percentage of false positives.
POINT-OF-CARE SEROLOGY TESTS
A study by the Dutch National Testing Capacity Coordination Structure shows that none of the tests currently in use meet the required criteria for determining if a person is infected.
Scientific evidence for covid cures
HYDROXYCHLOROQUINE
Used by tens of thousands of physicians worldwide, and FDA approved for over 65 years, hydroxychloroquine is considered a safe and virtually 100% effective medicine for COVID-19.......
Dr. David Martin provides proof of a Racketeer Influenced and Corrupt Organizations (RICO) Criminal Conspiracy.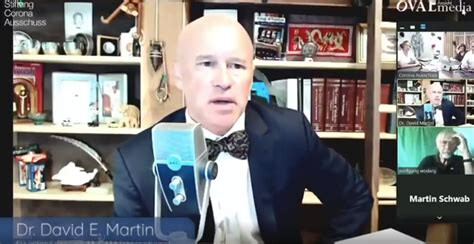 Nothing about the "novel" coronavirus is new: Dr. David Martin with Reiner Fuellmich
This might be one of the more important videos regarding the Covid-19 pandemic.

Dr. David Martin is chairman of M-CAM International Risk Management, the world's largest underwriter of intangible assets used in finance in 168 countries.
This is a MUST-WATCH video; but see Denis Bider's Blog for the summary.
Grounds for RICO:

On April 28, 2003, Sequoia Pharmaceuticals in Maryland filed for US patent 7151163 on antiviral agents of treatment and control of infections by coronavirus. This was 3 days after CDC filed the patent on SARS coronavirus

Sequoia Pharmaceuticals and ultimately Ablynx Pharmaceuticals became rolled into proprietary holdings of Pfizer, Crucell, and Johnson & Johnson

How would one have a patent on a treatment for a thing that had been invented 3 days earlier?

...
Dr. Reiner Fuellmich and his team continue to gather evidence and interview experts for their legal battles.
Dr. David Martin's Fauci/Covid19 Dossier.
Experimental mRNA COVID Vaccines Aren't Vaccines: They are Medical Devices - Dr. David Martin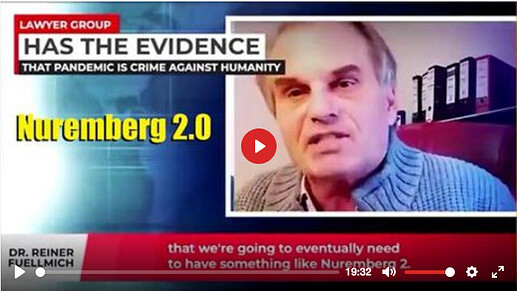 Dr. Reiner Fuellmich: "They are making so many mistakes, we are close to a tipping point"
This video is already on Defending-Gibraltar – Reiner Fuellmich - We have the evidence and above.
If you have not watched it, please do so.
The latest version below includes subtitles:
Leading German lawyer and member of the German Corona Investigative Committee, Dr. Reiner Fuellmich specialises globally on the prosecution of fraudulent corporations. He now leads a team of international lawyers in what will become the world's largest global tort case—against all protagonists and accomplices in what is now being called, "The COVID Scandal."

The team of more than 1,000 lawyers and over 10,000 medical experts has initiated legal proceedings against the CDC, WHO and the Davos Group for crimes against humanity. Dr. Fuellmich is currently preparing the largest class action lawsuit in history, a kind of "Nuremberg 2.0".
Viewing time is 1:03 minutes.
Conversation basis: once the Rule of Law is suspended, there can be no freedom.