Covid-19 travel: Romania adds Ukraine, Gibraltar to red list
The National Committee for Emergency Situations (CNSU) updated on October 14 the lists labeling the countries' epidemiological risk.

Ukraine and Gibraltar have been placed on the Red List.

The countries are grouped into three categories – red, yellow, and green- according to their COVID-19 incidence rate. The Red List includes countries and territories where the cumulated Covid-19 incidence rate of new cases over the past 14 days is higher than or equal to 3 per 1,000 inhabitants. The Yellow List includes countries and territories where the incidence rate is between 1.5 and 3 per 1,000 inhabitants, while the Green List covers countries where the rate is lower than or equal to 1.5 per 1,000 inhabitants.

The list is valid starting October 17 at 00:00.
So how's all those propaganda articles about Gibraltar's fame for over 100% vaccinated and opening up working out?
The REALITY is that the Elderly Death Spike occurred right after the vaccination programme began - and GoG has not been held accountable for this genocide (yet).
The REALITY is the jabs are causing people to "get Covid" – Study finds Covid-19 Vaccines do not work after vaccinated patient sparked hospital outbreak among fully vaccinated leaving many in a critical condition whilst the unvaccinated were fine – The Expose
Next up restrictions, mandatory jabs and health passes – the oppression will worsen until Gibraltarians are broken.
The REALITY is they can create a Casedemic anytime they want by using PCR Tests.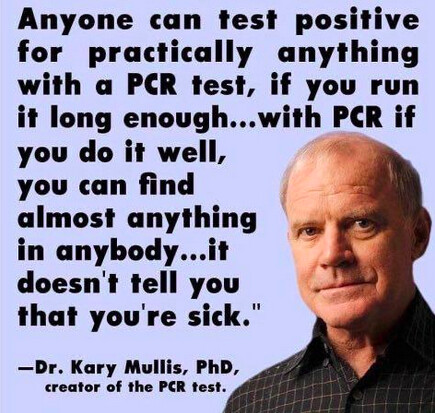 Nobel Laureate, PCR Inventor Said Fauci Was a Liar, Abusing Test Data For An Agenda And Afraid To Debate
The PCR Test that was declared by the WHO under the control of Bill Gates and the Chinese (CCP) as the gold standard for detecting infections is an outrageous fraud.
The End Game – Total Control.