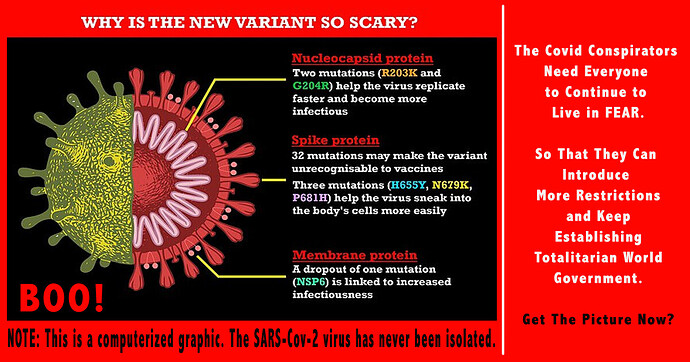 Mad biotech scientists are sounding the alarm on the new boogie man mutant variant. Four cases spotted in Botswana; and it has already been found in three countries since November 11. Six cases have been detected in South Africa, and one more was later registered in Hong Kong. Be very afraid and prepare for lockdown and another Dark Winter. – Covid strain 'worse than Delta' found in 3 countries –
FEAR PORN by the Pressitutes (no need to read more than more - it's a coordinated MSM-mockingbird dissemination campaign):
• From Gibraltar's Chronicle publication of a PA Press Release – Six countries added to red list as UK sounds alarm over new Covid variant – The UK Government said on Thursday that UK and Irish residents who arrive in England between midday on Friday and 4am on Sunday, and who have been in the six countries within the last 10 days, must quarantine at home for 10 days and take NHS PCR tests on day two and day eight, even if they already have a lateral flow test booked.
• Botswana variant: Government 'must act swiftly' over new Covid strain, says Grant Shapps
• Covid 'super variant' with 32 mutations found in Botswana 'could be worse than Delta'
• 'Worse than Delta': Alarm over Botswana Covid variant with multiple mutations
And Spain clamps down: Spain to require COVID certificate from all passengers from the UK – https://www.euroweeklynews.com/2021/11/27/spain-to-require-covid-certificate-from-all-passengers-from-the-uk/ – The appearance of new variants of the virus had led them to increase travel restrictions. Spain will only allow entry to passengers from the UK with a valid COVID vaccination certificate. Negative tests or already having had the virus will no longer be enough to gain entry, as they have been until now. The restrictions are set to be in place until 1-31 December.
And its making its rounds on so-called Health sites:
New COVID-19 Variant With 32 Mutations Found In Botswana Can Break Through Vaccine Barrier
The Name Game:
The hyper-mutated "Nu" variant was first recorded in Botswana. The B.1.1.529 variant is already being called "Nu" in some quarters, but it remains to be seen if this will become its official name. Nature said Nu was the likely choice as it is the next available letter in the Greek alphabet. The variant has been labelled Omicron by the WHO, with the most concerning variants given names from the Greek alphabet – What is the Omicron Covid variant? Everything you need to know
Always great to see HUGO mock them:
(thanks to @Persistent for spotting this video and sharing on the Gibraltar cancellation of Christmas thread)
And Katie Hopkins hits the campaign PROPAGANDA right on the head with her video "PANIC EVERYONE":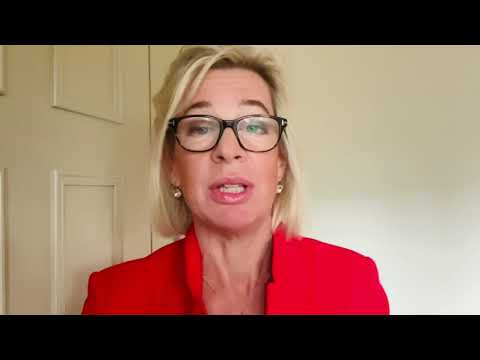 And thanks @Cloudcity for this graphic featured on FEAR, FEAR, FEAR: