TO RICHARD ULLGER, THE COMMISSIONER OF THE RGP - 30TH NOVEMBER 2021
Dear Richard,
Good day to you.
The Commissioner's Covid Commendations notwithstanding, in a previous email dated 22nd October 2021, and in a spirit of Project Servator, you and many of your "Covid Commended" workforce were sent details of a very comprehensive compendium on all things Covid.
I hope it helped.
Once in a while though, a single video emerges which arguably stands head and shoulders above all others for quality and utility. One such video, in our opinion, from a purely police investigation perspective, in these unprecedented times, is as given in the link below.
The presentation within the above video offers conclusive proof, evidentially, that the Covid 19 pandemic was planned aĺl along, well in advance. The entire Covid pandemic is one gigantic fraud.
VACCINES REVEALED [Episode 6] - Dr. Thomas Cowan on Viruses and Covid19 (bitchute.com)
The people in Gibraltar and across the globe have been duped on an unprecedented scale. If the Chief Minister Fabian Picardo, or the former Director of Public Health, Sohail Bhatti, or even the current Director of Public Health, Helen Carter dare to say otherwise, they collectively render themselves, yet again, professional criminal liars, and treasonous, frauds engaged in genocidal practice and crimes against humanity.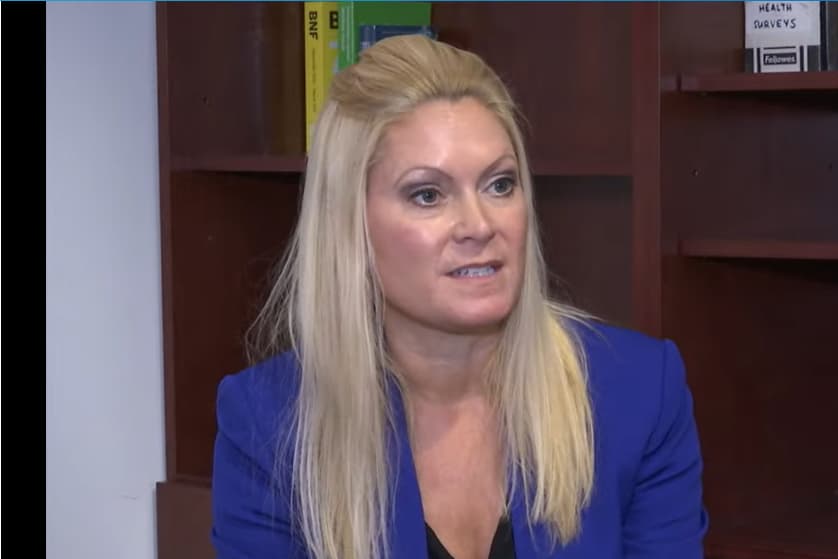 I have decided to circulate this correspondence to the following entities:
7 police officers from the Royal Gibraltar Police;
7 officers from The Government of Gibraltar;
7 members of the local mainstream media;
7 members of the legal profession;
7 prominent Faith Leaders on The Rock;
7 Health Practitioners;
7 dignitaries starting with The Governor, and ending with The Mayor.
Many of the select list will have already engaged with me in some form or other, regarding this PLANDEMIC.
Wake up and help set aside evil from our midst, please.
Tony Farrell
Former Principal Intelligence Analyst - South Yorkshire Police.
Disciple of The Gibraltar Messenger
P.S. Copied into this email / letter is Brian Gerrish of The UK Column, given he mentioned the RGP in arguably somewhat flattering terms, in one of the UK Column's News broadcasts, in the aftermath of the 5th November protest by Freedom Gibraltar.
"Men and women become complicit in the evil, they fail to oppose!"
CIRCULATION LIST
7 Police Officers from RGP
John Field;
Mark Ryan;
Cavallo Soane;
Dylan Quigley;
Nigel Kells;
Kate Chappory;
Craig Philbin;
7 From The Government;
Fabian Picardo;
Joseph Garcia;
Joe Bossano;
Dr John Cortes
Keith Azzopardi;
Damon Bossino;
Marlene Nahon Hassan
7 From The Legal Profession
Charles Gomez; Charles Gomez & Co;
Christopher Pitto, Ullger Chambers;
Suresh Mahtani, Wilkinsons Law Firm;
Christopher Brunt, Philips Solicitors;
Christopher Butler c/o Verralls;
Sunil Chandiramani, Attias and Levi;
Grace Huart, Hassans;
Christian Faith Leaders
Carmel Zammit;
Ian Tarrant;
Robin Gill;
Fidel Patron;
Sergio Revelli;
Michael Mifsud;
Michael Aguilera;
7 From Mainstream Media
Gerard Tema, GBC;
Christine Vasquez, GBC;
Jonathan Scott, GBC;
Brian Reyes, Gibraltar Chronicle;
Joe Garcia, Panorama;
Fiona Govan, Olive Press;
Giorda Durante, YGTV Gibraltar;
7 From Health Profession
Helen Carter, Director of Public Health;
Sohail Bhatti, Former Director of Public Health;
Samantha Sacramento,
Minister for the Health Authority, Justice, Multiculturalism, Equality and Community Affairs;
Krisha Rawal, Medical Director of The Gibraltar Health Authority;
Sandra Gracie, Director of Nursing;
Dr Nick Cortes, Consultant Microbiologist Gibraltar Health Authority;
Derek Burke, Former Head of Clinical Governance
7 Dignitaries
David Steel, Governor of Gibraltar.
Joey Britto, Gibraltar Police Authority;
Charles Pitto, The Coroner;
Ivor Lopez, Civil Contingencies Co-ordinator
Michael Lamas, Attorney General;
Chief Rabbi Roni Hassid;
Christian Santos, The Mayor of Gibraltar;
What's in the Vaccines and associated risks 1.35 GB folder on MEGA
Whistleblowers 1.89 GB folder on MEGA