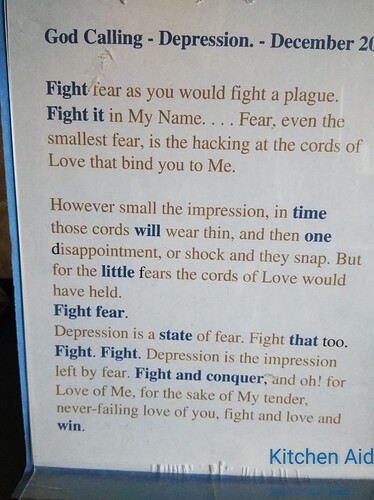 Over the last two years, globalists have confirmed that FEAR, not "science," is their ultimate mechanism of control over humanity. Let not this be true in your heart dear ones.
Luke 12:4 And I say unto you my friends, Be not afraid of them that kill the body, and after that have no more that they can do. 12:5 But I will forewarn you whom ye shall fear: Fear Him, which after He hath killed hath power to cast into hell-fire; yea, I say unto you, Fear Him.
"Omicron" Covid Variant is in fact an anagram.
Omicron = Moronic.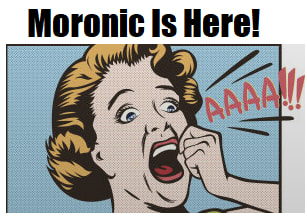 Perfect Love. - December 19
Our Lord, give us that Perfect Love of Thee that casts out all fear.
Never let yourselves fear anybody or anything. No fear of My failing you. No fear that your faith will fail you. No fear of poverty or loneliness. No fear of not knowing the way. No fear of others. No fear of their misunderstanding.
But, My children, this absolute casting out of fear is the result of a Perfect Love, a perfect Love of Me and My Father. Speak to Me about everything. Listen to Me at all times. Feel My tender nearness, substituting at once some thought of Me for the fear.
The powers of evil watch you as a besieging force would watch a guarded city - the object being always to find some weak spot, attack that, and so gain an entrance. So evil lurks around you, and seeks to surprise you in some fear.
The fear may have been only a small one, but it affords evil a weak spot of attack and entrance, and then rushing-in, come despondency, doubt of Me, and so many others sins. Pray, My beloved children, for that Perfect Love of Me that indeed casts out all fear.
34:1 <[A Psalm] of David, when he changed his behaviour before Abimelech; who drove him away, and he departed.> I will bless the "I AM" at all times: His praise [shall] continually [be] in my mouth.
34:2 My soul shall make his boast in the "I AM": the humble shall hear [thereof], and be glad.
34:3 O magnify the "I AM" with me, and let us exalt His name together.
34:4 I sought the "I AM", and He heard me, and delivered me from all my fears.
34:5 They looked unto Him, and were lightened: and their faces were not ashamed.
34:6 This poor man cried, and the "I AM" heard [him], and saved him out of all his troubles.
34:7 The angel of the "I AM" encampeth round about them that fear Him, and delivereth them.
34:8 O taste and see that the "I AM" [is] good: blessed [is] the man [that] trusteth in Him.
34:9 O fear the "I AM", ye His holy people: for [there is] no want to them that fear Him.
34:10 The young lions do lack, and suffer hunger: but they that seek the "I AM" shall not lack any good [thing].
34:11 Come, ye children, hearken unto me: I will teach you the fear of the "I AM".
34:12 What man [is he that] desireth life, [and] loveth [many] days, that he may see good?
34:13 Keep thy tongue from evil, and thy lips from speaking guile.
34:14 Depart from evil, and do good; seek peace, and pursue it.
34:15 The eyes of the "I AM" [are] upon the righteous, and His ears [are open] unto their cry.
34:16 The face of the "I AM" [is] against them that do evil, to cut off the remembrance of them from the earth.
34:17 [The righteous] cry, and the "I AM" heareth, and delivereth them out of all their troubles.
34:18 The "I AM" [is] nigh unto them that are of a broken heart; and saveth such as be of a contrite spirit.
34:19 Many [are] the afflictions of the righteous: but the "I AM" delivereth him out of them all.
34:20 He keepeth all his bones: not one of them is broken.
34:21 Evil shall slay the wicked: and they that hate the righteous shall be desolate.
34:22 The "I AM" redeemeth the soul of His servants: and none of them that trust in Him shall be desolate.
Found in YODA - JEDI Master
Which is included in The Armageddon Survival Kit.
Fear is Evil. - March 5
Have no fear. Fear is evil and "perfect Love casts out fear." There is no room for fear in the heart in which I dwell. Fear destroys hope. It cannot exist where Love is, or where Faith is.
Fear is the curse of the world. Man is afraid - afraid of poverty, afraid of loneliness, afraid of unemployment, afraid of sickness.
Many, many are man's fears. Nation is afraid of nation. Fear, fear, fear, everywhere. Fight fear as you would a plague. Turn it out of your lives and home. Fight it singly. Fight it together. Never inspire fear. It is an evil ally. Fear of punishment, fear of blame.
No work that employs this enemy of Mine is work for Me. Banish it. There must be another and better way.
Ask Me, and I will show it you.