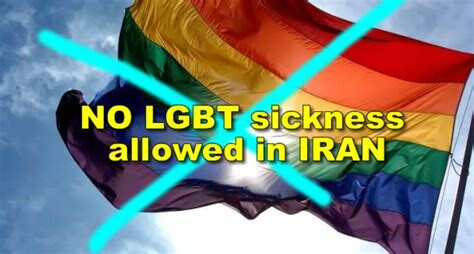 (AGENCE FRANCE-PRESSE) -- A court in Iran has sentenced to death two gay rights activists on charges of promoting homosexuality, campaigners said Monday, urging pressure from the international community to stop the implementation of the verdicts.
The two women, Zahra Sedighi Hamedani, 31, and Elham Chubdar, 24, were sentenced to death by the court in the northwestern town of Urmia, the Hengaw Kurdish rights organization said.
They were convicted of "spreading corruption on earth" — a charge frequently imposed on defendants deemed to have broken the country's sharia laws, it added. They were informed of the sentence while in detention in the women's wing of the Urmia jail.
It's not just Sharia law, it is God's Law in the Holy Bible.
A commenter: meiagin - Why can't we do that in America.
AND - NOT EVERYONE IS IN AGREEMENT WITH THE LGBT ABOMINATION:
Mass protests against Europride in Serbia
Backed by outspoken Orthodox bishop, thousands marched in Belgrade calling for cancellation of LGBT festival

Serbian authorities on Monday received an official request by a civic group to cancel the "Europride," a LGBT event scheduled for mid-September, on security grounds. The petition came a day after tens of thousands of people marched through Belgrade carrying Orthodox Christian symbols and signs such as "Hands off our children."