Homosexuality is Centrepiece of Satanic Conspiracy
Mar 13, 2023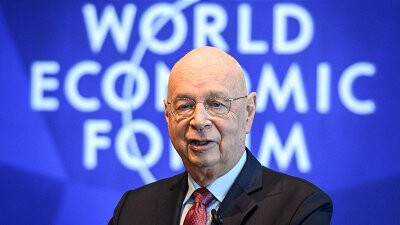 Click to enlarge
I was not present when Klaws took Harari's cherry but I believe this is the way the Illuminati recruits. See Jimmy Saville and Tony Blair. Many of our "leaders" are literally Klaws Swab's bumboys.
.
The transformation of society by the promotion of homosexuality
ranges from arrested development to blackmail, as the "First Comment" below reveals.
.
"There is a new Stalinism of political correctness, and part of this Stalinism, a pink or rainbow politburo. The former victims are the new executioners…. They want to make little-Jews out of gays, partners in oppression."
Due to the suppression of free speech in France, "Le Gall's" website has been taken down. He can only be read here.
.
Updated from 2010 & 2015
"Le Gall" is a contralto singer, and writer of Breton origin. This is how he looked 30 years ago when he was part of the gay scene in Paris.
France– Homosexuality is strange and repugnant to those who do not experience sexual attraction for their own sex, effectively depriving themselves of progeny. The Why, and How of homosexuality is not our concern here. Our concern is its use by the elites for the establishment of a one-world government.The LGBT movement was born in the 90s in the U.S. and reached France in the 2000s.
.
Websites such as Gay Romeo have millions of members, and may provide more than 100,000 connections an hour. It is through such websites that an International Gay Movement functions.
.
The militant homosexual discourse, both right and left, advances the elimination of nations by identifying gays with the One World Order. LGBT are strongly involved in undermining the notion of family, homeland, and the roots of Christianity….
.
Homosexuality is Centrepiece of Satanic Conspiracy
Do you want live notifications when people reply to your posts?
The ONLY solution to ALL of Gibraltar's issues is to remember and return to our Creator's Perfect Law