Idaho Nurse: COVID Patients Dying from TREATMENTS, not from COVID
A hospital nurse in Idaho says the almost ALL of the patients coming into hospitals with serious illnesses are fully vaccinated and are now suffering from a wide range of heart related troubles. They are treated for COVID and it is the TREATMENT that kills them.
She is featured on The Prisoner's Brighteon Channel in this video: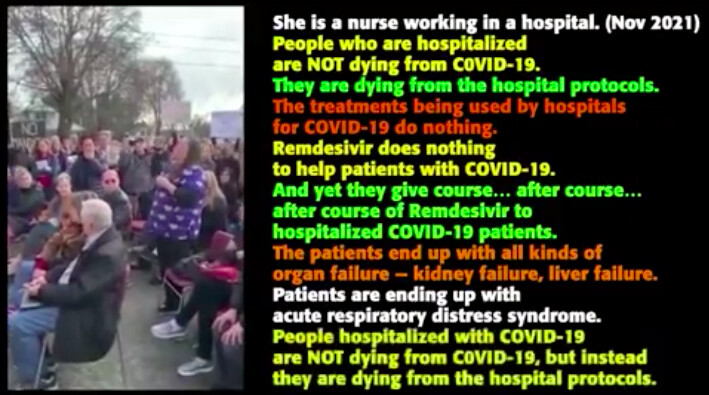 Here's More Nurses Already Featured on Defending-Gibraltar:
• New Zealand Nurse explains what she's currently seeing in hospital
• Brave Nurse Exposes CDC & FAUCI LIES - REGISTERED NURSE NICOLE
• UK Nurses Blow Whistle On Crimes Committed In The Name Of COVID (Video)
• Nurse exposes the murders of patients to boost Covid - 19 deaths
• A Nurse in Halifax Nova Scotia Breaks her Silence About the Scamdemic
• Angry Nurse has had it with the Covid-19 Hoax
• Carley Ex NHS Nurse From Up North Tells Charlie Ward The Truth About What Is Really Going On
• NYC Epicenter Nurse Tells All & the Murdering of Patients! A Must Video!
• 4 Irish Nurse Whistleblowers Speak Out – What about Irishtown Solidarity with Irish Nursing Staff?