Good News! God Wins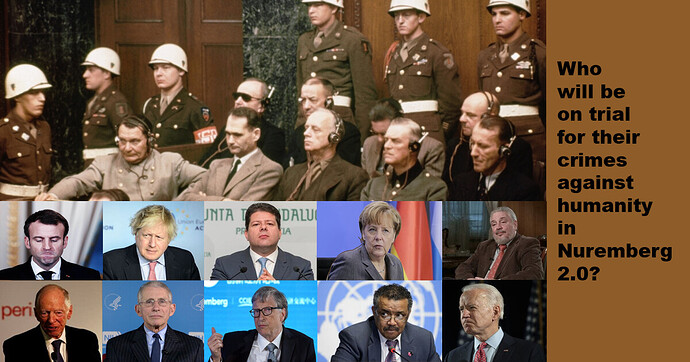 Picture Jacob Rothschild, Anthony Fauci, Bill Gates, Tedros Adhanom, Angela Merkel, Boris Johnson, Joe Biden, Macron and Fidelito Castro in the front row.

They will all be tried for crimes against humanity.
And don't forget to include Der Fuehrer Picardo and his cronies.
Good news! The central bankers have overreached and exposed their sinister network to all and sundry.

Far from resulting in permanent planetary lockdown (Communist Agenda 2030,) this misstep will cost them their monopoly over government credit and result in a rebirth of freedom.

There is no way the human race is going to accept toxic vaccines, masks and social distancing indefinitely. Once the next flu season arrives and people realize this is never going to end, they will rise up against the traitors who have inflicted so much needless damage and death on millions of people.