You Cannot Comply Your Way Out of This Torture or Tyranny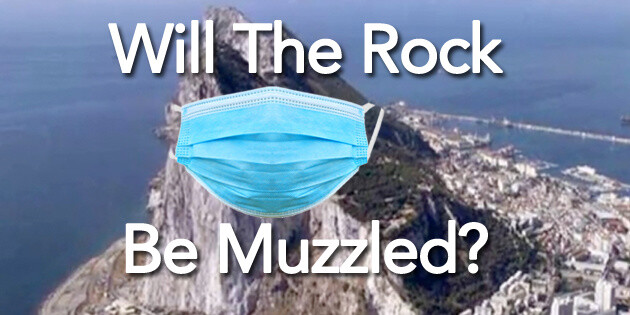 Will Gibraltarians Accept the Muzzle Mandates Again?
Mask Wearing Exemptions "Can Only Be Issued By Director Of Public Health"
The Government is advising the public that exemptions for mask wearing "can only be issued by the Director of Public Health."

The Government says that, with effect from Tuesday 21st December 2021, a person claiming to be unable to wear a mask because of any physical, mental illness, impairment or disability must be in possession of a letter of exemption from the Director of Public Health. Any person who is already in possession of a letter issued by a private medical provider exempting the use of a mask must also apply to the Director of Public Health who will then make an assessment based on the medical evidence provided.

A statement ended: "It is important to note that exemptions issued by the Director of Public Health Gibraltar are only valid in Gibraltar. If intending to travel outside Gibraltar, the individual must seek advice from the relevant country they will be visiting."
On again, off again, on again - it's part of the mental torture - designed to keep slaves in their place.
So Freedom Gibraltar members: Are you going to comply? Remember FG Telegram post about United Non Compliance?
---
Maybe they are hoping again to limit oxygen so that you can't think straight – Oxygen is to the brain what fuel is to a car. [Ensure that you give your mind all the oxygen it needs to function at optimum conditions – OXYGEN, MASKS and MANDATES - #5 by DOTS. And asphyxiation is used as a form of torture.
Authorities no longer had the numbers to justify the reign of terror that they had subjected the British/Gib public. They needed to find a way to reinforce the illusion of "a problem". And what better way to do that than to enforce a policy that would serve as a constant illusion of there being "a problem" every time a member of the British public ventured out of their front door and found themselves surrounded by swarms of face nappy clad alarmists. Fact Check – Scientific studies prove you are more likely to catch Covid-19 if you wear a Face Covering
The Most Remarkable Aspect of the Unprecedented Lockdowns: The Widespread Compliance
From Rabbi Yitzchok Dovid Smith Compliance leads to more compliance
"The psychopathic plot to inject 7 billion people starts with compliance conditioning, pandemic messaging, stolen freedoms"