And our so-called blind leaders pulling us to the cliff's edge listen to this lunatic, psychopath, sociopath (take your pick). They aren't going to stop at facial recognition.
Schwab On Right To Travel: Risk Assessment 'Brain Scans'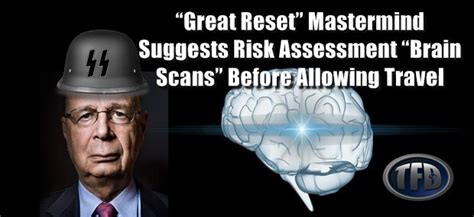 "Great Reset" mastermind Klaus Schwab suggests a number of draconian measures for controlling the population under the umbrella of the '4th Industrial Revolution', including risk-assessment brain scans to cross borders and implantable chips to read people's thoughts.

The globalist also goes beyond merely the mandating of vaccine certificates to travel, suggesting that, "Even crossing a national border might one day involve a detailed brain scan to assess an individual's security risk."

He also makes clear that implantable microchips will be the cornerstone of a transhumanist agenda that will merge man with machine.

More at link.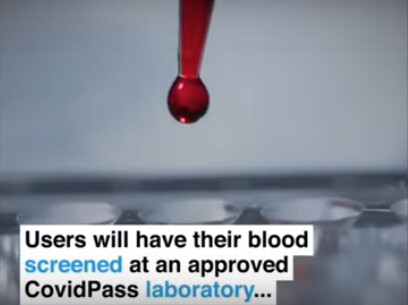 An article and video promoted by the World Economic Forum, intended to propose and outline a globally accepted "COVIDPass", actually reveals stunning background admissions.

The entire premise of the World Economic Forum's "COVIDPass" is predicated on a blood test being able to identify whether a person has been vaccinated or not.

Think about that carefully.

Somehow the World Economic Forum knows of a process for testing blood to see if the vaccine is present?

Let's call whatever is in your blood system a "marker", because generically we do not know what they would specifically be looking for to isolate blood as vaccinated -vs- non vaccinated. They are looking for something, so let's call that a marker. That means the following points are evident:

Whatever that marker is, has to be present in all versions of the vaccine.
Whatever that marker is, has to be present permanently.
Whatever that marker is, was known by the World Economic Forum to exist prior to this proposal.

Without a way to identify vaccinated blood, the entire premise of the COVIDPass proposed by the WEF is moot.

More at link.