1.0 INTRODUCTION
The purpose of this report is to question the appropriateness of the Governor of Gibraltar's appointment of the retired judge Sir Peter Openshaw who has demonstrated his propensity to pervert the course of justice in some of the most notorious cover-up cases in the entire history of the British / UK Criminal Justice System.

Openshaw features because the Governor of Gibraltar, Sir David Steel, appointed him on 4th February 2022 to be the single commissioner into the public inquiry into the early retirement of Ian McGrail, the former Commissioner of The Royal Gibraltar Police

This report limits itself to Openshaw's suitability in such an important role. It concludes that if Ian McGrail desires a fair and honest inquiry at best The Governor David Steel should abort on the appointment of Peter Openshaw, or at worst Peter Openshaw should recuse himself with immediate effect, owing to his lack of impartiality and his historical corruptness as a judge.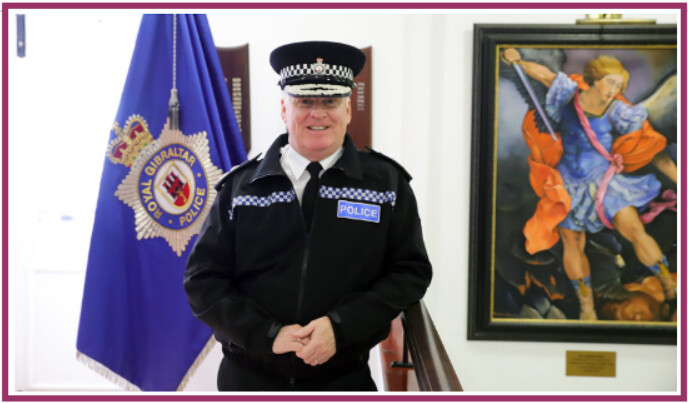 2.0 BACKGROUND TO THE CALL FOR AN INQUIRY
Following on from his early retirement on 9th June 2020, Ian McGrail called for an independent judicial inquiry by a High Court judge from the United Kingdom to be convened without delay, adding he is sure there can be no reasonable or rational objection to this as, Gibraltar's standing and reputation requires it. He also declared that without an independent judicial assessment, there is a real risk to the reputation of Gibraltar as an advanced parliamentary democracy under the rule of law.

In July 2020, Mr Picardo said the government did not see a need for an inquiry but that Mr McGrail's suggestion that Gibraltar's reputation could be "tarnished" without one left it no other option. The Chief Minister Fabian Picardo issued a statement to Parliament on 31st July 2020. In the parliamentary session, Keith Azorpardi responded thus.
On 17th August 2021, the GSD renews concern over McGrail inquiry delay, vows to conduct probe (chronicle.gi)

Political Commentator and anti-corruption campaigner Robert Vasquez, in his Llanito's World blog went so far as to infer a Government Cover-Up.
On 4th February 2022, a Government Press Release announced that the Governor David Steel has identified Sir Peter Openshaw, a retired High Court Judge of the Queen's Bench Division in England and Wales, who has agreed to Chair the Inquiry.

This report, sponsored by The Gibraltar Messenger, is unconcerned with any of the specific details behind the reasons for the early retirement of Ian McGrail.

However, there is an underlying assumption that the matters at hand within the former commissioner's early retirement are indeed important enough to be in the public interest – sufficiently so to merit the inquiry that was eventually commissioned by the Governor David Steel. The report's sole purpose is to offer insight into the suitability or otherwise of former UK High Court Judge Peter Openshaw, as the person who in February 2022, was appointed to preside over matters. As such, it is intended that this report be published on-line and sent to various stakeholders in advance of the Ian McGrail's Early Retirement inquiry.
LIST OF CASE STUDIES COVERED IN THIS REPORT
The report calls upon the following case studies which when looked at as a whole, highlight a wide variety of alarming features about Peter Openshaw's decades' old misconduct in public office.
Openshaw's Three Poisoned Pawn Variations (9)
EXECUTIVE SUMMARY
PETER OPENSHAW FORMER UK HIGH COURT JUDGE TO HEAR A PUBLIC INQUIRY IN GIBRALTAR?
INFERENCE
Former High Court Judge Peter Openshaw hated Liverpudlians because of the murder of his dad in 1981, and the historical threat he himself received as a judge, from a psychopath he had sentenced from Merseyside.

Although supposedly retired, Peter Openshaw undoubtedly remains one of the most tried and trusted senior members of the judiciary, which the corrupt UK establishment calls upon in their hour of need. Time and again Openshaw has proven himself to be the establishment's "safe pair of hands". Whenever political reputations are most at stake, Openshaw is undoubtedly one of the most sought after judges. This has happened when there has been a need to criminally suppress important evidence, often to protect and cover-up criminal malpractice within corrupt police investigations, especially, but by no means exclusively, for the corrupt police forces from the north of England, such as Lancashire Police, Greater Manchester Police, West Yorkshire Police and South Yorkshire Police.

In cases that might otherwise pose a serious existential threat for a British establishment which has long since been in terminal decline, Openshaw is a man for all seasons, an unprincipled judge, one to turn to if closing down contentious and nationally important high profile criminal justice cases, is the order of the day. Truth matters not to a man like Openshaw. Openshaw's main occupational interest is to protect the establishment's wider interests and reputation at all cost, for which he, gets financially extremely well rewarded. Given his loyal but misguided service to the BAR, which he has exercised in pursuit of a superficially impressive climb to the higher echelons within the judicial system, Openshaw has a fearsome reputation for being unjust. In reality, Openshaw is a spineless judge, unjust judge, a political puppet, and a fundamentally dishonest man.

Spanning four decades, the fancy-titled Openshaw has been more than a willing participant in corrupt court practices which have collectively served to help him rise to lofty professional positions through his willingness and propensity to pervert the course of justice.

While not averse to exhibiting stark racial prejudices, biased in favour of the Zionist elite, Openshaw is regarded as an arrogant man, the son of a judge who was violently stabbed to death owing to blowback arising from a minor case in 1968 over which his dad had sat and sentenced in judgement.
The unwillingness of William Openshaw's son to recuse himself in any of his own historical cases which have strikingly similar characteristics associated with their levels of violence, such as occurred within his dad's brutal demise in 1981.

Conversely, Openshaw has shown himself extra-ordinarily keen and eager to enact unequal justice before the law in an entire series of strange judgements and imposed prison sentences which fall within the extreme ranges of being merciful or merciless, each in accordance with his own underlying and blatantly obvious prejudices, some of which are palpably racial, in their intent.

His recent appointment to preside over an important public inquiry in Gibraltar concerning the early retirement of former Commissioner Ian McGrail is indicative of a Zionist controlled Gibraltar Government, and broken Zionist controlled British establishment, far more interested in suppressing evidence of wrongdoing, than pursuing truth and justice. The degree to which Openshaw is entirely suitable or unsuitable to this position is reflective of whether the inquiry's real aim is to protect criminal activity in high places on The Rock, or elicit The Truth, without fear or favour.
PREMISE
In what a vastly experienced and highly respected, former appeal court lawyer Jane Hickman describes as one of the most shocking and outstanding miscarriages of justice that she has seen, Peter Openshaw's deceitful practice and his complicity in perverting the course of justice, and his dishonesty as a prosecution barrister, saw to it that an innocent man with no previous convictions, got framed for a double-murder that he almost certainly did not commit. Thomas Bourke's sister, Jo, has transformed herself into a sleuth in an attempt to clear her still incarcerated brother's name. Meanwhile principle-centred Thomas, forfeits early release, and risks a lifetime in imprisonment, because he refuses to admit to a double murder he knows he did not commit. The near certain innocent man Thomas Bourke has spent the last 20 years and still counting, imprisoned in a high security prison thanks in part to Openhsaw's dishonesty. Peter Kilfoyle, a former Labour MP in Liverpool is on the record as saying Bourke's case was "very disturbing" and raised the case before the House of Commons. Neil Wilby, a highly respected investigative journalist and justice campaigner in the north of England, in commenting on Openshaw's failing memory, said of the case in recent times, "It is certainly one that fully merits a robust, thorough re-investigation by a metropolitan police force, other than GMP, under the auspices of the Criminal Cases Review Commission." For Openshaw's part, he was engaged in secret meetings, making a dishonest statement, and seemingly involved in a joint criminal enterprise with corrupt officers from Greater Manchester Police, alongside hardened criminals in the drug dealing underworld in the north west of England, to ensure the real perpetrators escaped justice. See Appendix A, Case Study 1 for further details.
2. Openshaw's Role in The Murder Conviction of Ronald Castree
In the trial of Ronald Castree for the rape and murder of eleven year old Lesley Molseed, the unjust judge Openshaw shows himself up to be a liar, and a corrupt and dishonest judge, more than capable of suppressing vital evidence from the court. Having already been attuned to how DNA analysis had been used on appeal to quash a conviction, and how police bullying had earlier been deployed to frame the innocent man Stefan Kiszko, who spent sixteen years in prison for a rape and murder he could not possibly have done, Openshaw perpetuated the wickedness in the trial of Ronald Castree (in a copy-cat rerun of Kiszko II). Noel O'Gara, author of The Real Yorkshire Ripper makes a compelling case that Peter Sutcliffe, who was not the real Yorkshire Ripper, but the deranged copy-cat one – was the murderer of Lesley Molseed, but the corrupt established order and in particular West Yorkshire Police, had to keep a secret to cover their failings and their own criminal malpractice. Two key witnesses, Noel O'Gara and Patrick Cullinane knew full well that Ronald Castree was innocent of the murder of Lesley Molseed, and knew that West Yorkshire Police were in the business of securing convictions at any and all cost in order to cover-up their wrong-doing and prevent further harm to West Yorkshire Police's already badly damaged reputation. O'Gara's and Cullinane's work as documented on O'Gara's website exposes in a most compelling way, an utterly corrupt police force and a totally broken criminal justice system, both entities of which are unfit for purpose. See Appendix B, Case Study 2 entitled "Openshaw The Dishonest" for further details, or alternatively visit the insightful website of Noel O'Gara.
3. Perverse Cover-Up of The Stephen McLaughlin Murder – 1997
The text below is from a website associated with the North West Nationalist Blogger in memorial of John Tyndall.
"Stephen McLaughlin was murdered in Preston in November 1997 and was a terrible example of the failure of the multi-racial experiment, and the trial of his killers was an even worse example of a grotesque perversion of Justice. Stephen was 20 years old, with a steady girlfriend who pregnant with their second child when he was murdered.
Eleven of his attackers were charged with his murder. The Judge and Prosecution decided that a lengthy murder trial would exacerbate and serve to inflame racial tension in Preston. As a result, the Crown had decided to drop all eleven Murder charges against the eleven Asians. No doubt young people in Preston still remember Stephen McLaughlin - the man who was murdered by a large gang of Asian men - but who received no Justice in our fair Land ! We have all heard of Stephen Lawrence - but a white Preston lad Stephen McLaughlin, is unknown."
The judge in question was newly promoted Peter Openshaw, courting favour with the establishment via implementing a political decision, at the expense of pursuing truth and justice. See Appendix C.
4. Openshaw's Unrighteous and Unequal Justice Before The Law I.
In stark contrast to Openshaw's astonishing leniency towards eleven Asians in the suppressed cricket-bat murder case of Stephen McLaughlin as in case study (3), Openshaw's perverse propensity to apply the law unequally across different races for purely political purposes, manifests itself from the Burnley Riots of 2001, when he imposed sentences totalling more than 56 years on 26 white rioters. Recorder of Preston Judge Peter Openshaw QC said the disturbances which rocked Burnley last summer had "damaged the whole fabric of the community". He added: "All sections of the public have been caused to fear for their safety. Their confidence and security have been undermined. Also see Appendix D.

"The sentences passed for these outrages must mark public disgust at what has happened on their streets. A clear message must go out that anyone who targets vulnerable minorities will receive punishment."

In his summing up with these words, Openshaw may have been mindful that his previous judgement and sentencing in the Stephen McLaughlin murder had caused outrage, and public disgust, as had happened in the law-courts of Preston. Openshaw omits to acknowledge that his own tendencies to administer unequal justice under the law is also a thing that serves to damage the whole fabric of the community, whereupon the public's confidence and security, are undermined.
Openshaw THE MERCIFUL or Openshaw THE MERCILESS
In a breathtakingly bizarre act of clemency to a Jewish Holocaust Survivor in March 2007, Judge Openshaw, years later would at best betray his gentler side, or at worst show his racial prejudices by his dispensation of justice via two extreme yet contrasting acts of vindictiveness.

In the former case, Openshaw set free 76 year-old Mendel Rand, who had weeks earlier been convicted and jailed in a £7M fraudster case. In the latter two contrasting merciless cases, firstly Openshaw imposed a maximum 12-month suspended prison sentence and fine of nearly £2,000 on the defendant Gregory Hughes, in a case in Sheffield, where anti-semitic remarks had been previously made about a Jewish judge, who had ruled against a defendant, and secondly, in 2012, the unjust judge, with just a little help from lady injustice Heather Hallett of 7/7 London Bombings Inquest false-flag fame, cruelly dealt with juror and University Lecturer, Theodora Dallas, for the act of searching the internet during a criminal trial, and by his virulent actions, Openshaw completely destroyed a young Greek lady's otherwise promising academic career with a six-month prison sentence.

The irony here is that in between these merciful and merciless acts, Openshaw became infamous, and arguably an undeserved figure of some ferocious public ridicule, when in a trial in 2007 in a case probing the use of the Internet by alleged terrorists, the learned judge asked for a definition of "Web site." Here, in fairness and in all probability, Openshaw was asking the simple question for the benefit of the jury, rather than himself.

From a legal perspective, Openshaw stands accused of blatantly exhibiting unequal justice under the "law". That's supposed to be the basic promise of the legal system: that our "laws" are just, and that everyone — everyone — will be held equally accountable if they break those laws. In Openshaw's world, that evidently isn't the case. See Appendix E for more details of these cases.
Openshaw - Gangs, Moss Side & Joint Criminal Enterprise
In 2017, Openshaw oversaw a highly controversial and much criticised case with stark racial undertones. It involved a very disturbing and violent gang related stabbing incident, which occurred in the notorious troubled hot-spot in Moss Side, Manchester. In what was a politically driven charging decision, Openshaw played his part in ensuring that convictions were obtained via the deployment of a seldom deployed "Joint Enterprise" charge against so-called "gang-members".

David Conn of the Guardian wrote as follows:
However, the way GMP investigated, the Crown Prosecution Service brought charges, and the judge, Sir Peter Openshaw, presided over the trials, one held in Manchester the other in Preston, have led to complaints of racism by the defendants and their families, and prominent supporters, who argue that the outcome is a miscarriage of justice.
Instead of charging Cantrill with murder, and any other participants in the chase or violence with specific offences according to what they did individually, which could include affray, assault, violent disorder or no crime at all, the CPS charged all 12 with the killing itself. The prosecution alleged that all 12 were in a gang, or loyal to the gang, and that they united to kill Hafidah because he was from a rival gang, and had encroached on their "territory", centred on the rec.
"Oddly, one older man, who had been alleged in both trials to be the ringleader, recruiting the younger members to attack Hafidah, was acquitted in the second trial."

One prominent critic of the trial was Labour MP Lucy Powell who declared:
Similar cases involving groups of white youths are not tried in the same way as those involving black youths.
Angela Lawrence, a campaigner against Manchester gang violence in its era of notoriety, argued that it was a racist, "lazy" prosecution. Another severe critic of Openshaw's trial was Youth Worker Kemoy Walker who was left bewildered as to how a rap video sponsored by Greater Manchester Police, was later used in court as evidence against the boys. This peculiar pattern of police-state befriending, also occurred in the 7/7 London Bombings false-flag attacks, when the state first befriended the four Asian patsies in order to control them, and ultimately be in a position to create a narrative to blame them.

David Conn's insightful article, which can be viewed on-line is entitled: "One death, 11 jailed teenagers: was a Moss Side murder trial racist?" The murder case victim Abdul Hafidah had links with Salman Abedi, the person, who was later blamed for the GMP / Security Service orchestrated Manchester Arena stage-managed bomb hoax (Appendix F).
7. Openshaw – A Protector of Paedophilia in High Places
The name of the late Greville Janner is synonymous with the protection of paedophilia in high places within political circles. Openshaw, the establishment's 'safe pair of hands' was granted the perverse privilege of showing the ultimate deference towards the labour peer by effectively closing all criminal proceedings down, months before the old labour peer died aged 87. Over the years, starting in 1991, specific allegations of sex abuse of children by Janner in the past—dating ultimately from at least 1955 were made to authorities. This did not lead to any official action, beyond Janner only being questioned once, from the first allegations until 2015. Three police investigations took place in the 1990s and 2000s, but no charges were brought. Following a fourth inquiry, Janner was charged in 2015 with offences against nine alleged victims.

Openshaw deemed that Janner was too ill for a criminal trial. The accusations were to be investigated in a "trial of the facts" in April 2016, but Janner died before this could happen. An independent inquiry in 2016 found that the three earlier investigations were "missed chances" to prosecute him. The decision not to charge Lord Janner in 1991 was wrong and there was enough evidence against him to provide a realistic prospect of conviction for offences of indecent assault and buggery. In 2002, allegations against Lord Janner were not supplied by the police to the CPS and accordingly no prosecution was possible. There was sufficient evidence to prosecute Lord Janner in 2007 for indecent assault and buggery. He should have been arrested and interviewed and his home searched. With a little help from Openshaw, the thirty plus years of obfuscation within the UK's Criminal Justice System's gravy train surrounding all things paedophilic continued unabated up to and including Professor Jay's findings from her investigation report from October 2021. This was entitled "Institutional responses to allegations of child sexual abuse involving the late Lord Janner of Braunstone QC". Nick Stanage, representing several complainants, said Janner was offered "the luxury of a series of timid and incomplete investigations". See Appendix H.
8. Openshaw – The Eldest Son -Thirty Years of Hurt
On 11th April 1981, in a FA Cup Semi Final held in Sheffield between Spurs and Wolves, a serious crush occurred at the Leppings Lane End of The Sheffield Wednesday Football ground, in which 38 football supporters were injured.
The crush was later to spawn a wicked idea which was implemented in full eight years later at the same Leppings Lane End of The Hillsborough Football Stadium. Exactly, one month after this foreboding event in Sheffield, on 11th May 1981, a judge named Bill, was brutally stabbed to death in Preston, as a V for Vendetta style attack, by a vindictive man from the Liverpool area, whom the judge had previously sent on borstal training for stealing back in 1968. Bill, "poor man", had been stabbed 12 times.

Please see The Murderous Revenge Against An English Judge: The Murder Of William Openshaw In 1981 for those details.

Thirty-years and a month on from the judge's brutal murder in Preston, an innocent victim was stabbed 120 times in Batemoor, Sheffield, and thus it came to pass that the eldest son of the aforementioned murdered judge, namely Peter Openshaw, was chosen to preside over a case held in Sheffield, which in terms of stab wounds to the head, was tenfold more than his dad's brutal killing had been.
Rightly or wrongly, Openhaw chose not to recuse himself from a case which would surely have brought back painful memories of his dad's shockingly brutal and violent demise.

"A drug addict inspired by the brutal Saw horror movies has been jailed indefinitely for the sadistic killing of a friend - just days after warning he would do 'something stupid' to return to prison. Psychotic Benjamin Scott, 32, slashed and stabbed his near neighbour Gary Beech at least 120 times in the eyes, head, face and back, after a petty argument. Days before the brutal attack, Sheffield Crown Court heard how Scott - who had a history of mental illness and convictions for violence and robbery - had been admitted to a health facility as an in-patient for psychiatric treatment, but was discharged.

A detective from South Yorkshire Police, known at that time to the author of this report, who investigated the murder of a man stabbed more than 120 times, said it was "the worst case of violence" he has ever dealt with. Detective Chief Inspector Zaf Ali, of South Yorkshire Police, said: "It was quite horrific. Many of the 120 wounds were to his head and eyes.". While on remand, charged with the murder, Scott then attacked an inmate at Doncaster Prison with a makeshift knife fashioned from a toothbrush and razor, causing the inmate cuts to the neck. The man was charged with manslaughter. "

Moreover, thirty-years and a day after Openshaw's dad's brutal murder, in a hearing held at Southwark Crown Court, God's very own eldest son Muad'Dib (Teacher of Righteousness), whose body was born in Sheffield, in accordance with Bible Prophecy, was cleared of perverting the course of justice, in a malicious charge brought against Him by a broken and utterly corrupt British establishment. The charge concerned an AMICUS CURIAE BRIEF that Muad'Dib had himself correctly submitted to the Kingston Trial of three Asians, in the form of a DVD documentary film. The documentary film was concerned with The Truth Behind The 7/7 London Bombings. It was called the 7/7 Ripple Effect. Muad'Dib's subsequent epic court hearing at Southwark Crown Court took place in the same month as the conclusion of the sham 7/7 Inquests, presided over by Lady Injustice Heather Hallett. The timing was no coincidence. Strangely, Judge Openshaw's appearance in Sheffield also happened just after an Employment Tribunal Hearing in Sheffield took place in a case which was likewise similarly intrinsically linked to The Truth about The London Bombings of 7th July 2005.

In 2017, Muad'Dib was to produce yet another documentary. This time, God's Eldest Son titled it "The Hillsborough Ripple Effect".

Just like 7/7 Ripple Effect film, it sought to explain why Hillsborough happened and who was really behind the "joint criminal enterprise" with respect to the British establishment's cunning plan. The Hillsborough Ripple Effect's first line narrative was an unusual kind of opening gambit:
"[1] Prime Minister Maggie Thatcher hated Liverpudlians, because of the Toxteth Riots in 1981, and the Liverpool supporters because of the Heysel disaster in 1985, and the subsequent disgrace and banning of English clubs from European football.".***
Later in an important criminal trial in Preston before Peter Openshaw, on 11th March 2019, with assistance from the author of this report, and Christine Agnew QC, the late old Bill Openshaw's eldest son, Peter, was offered help by dint of him receiving Muad'Dib's second AMICUS CURIAE BRIEF. It was delivered in the form of a DVD and PDF file of The Hillsborough Ripple Effect documentary. At that point in proceedings of the David Duckenfield's trial for manslaughter of 95, the correct course of action for Openshaw, would have entailed firstly watching the Hillsborough Ripple Effect documentary – "The Elephant in the Room" - so to speak. Secondly, upon realising from watching it, that the Hillsborough Disaster had been no accident, but rather it had been a purposefully planned catastrophe all along, as a joint criminal enterprise orchestrated by the British Establishment and their foot-soldiers, the unjust judge should have immediately declared the hearing at Preston Crown Court a mistrial. However, instead of doing the right and proper thing, in his moment of choice, by bringing the Duckenfield sham trial to an inglorious abrupt end, on 14th March 2019, Peter Openshaw merely brushed it all under the carpet. He dealt gently, but incorrectly with the messenger, the author of this report. With the help of some very friendly police officers from Lancashire Constabulary, Openshaw signed paperwork, which amounted to an unlawful exclusion order served on Muad'Dib's messenger and disciple, banning him from Preston for the rest of the duration of his sham trial. Preston is England's 50th City, as previously granted in the 50th year of Elizabeth's unlawful and fraudulent reign. The exclusion order from the entire city, even extended to the Cunard Building in Liverpool where the Duckenfield trial was being screened live, for the benefit of the families of the 96. In short, what Openshaw had earlier done in the Ronald Castree trial by banning two key witnesses, so as to suppress all their evidence from the courtroom (See Case Study 2), so too did Openshaw in effect do likewise to Muad'Dib and Tony Farrell, in Preston in 2019. In so doing, the unjust judge yet again suppressed vital evidence in a concerted effort to cover-up the truth, and prolong the agonising saga which at that precise point in time had caused almost 30 years of hurt for the families of the 96 ( now 97).

In a letter dated 29th March 2019, entitled "Elephant in The Room", Openshaw was given a fair word of warning from the author of this report, that he was in grave danger of shunning EliJAH, as explained in Malachi 4. EliJAH is Muad'Dib. The sham trial ended on 3rd April 2019 with the jury unable to reach a verdict. To recuse himself from the subsequent retrial might have been a less dishonourable consideration for him, particularly as the families of the 96 were clamouring for him to be replaced, but Openshaw was perhaps too useful for the establishment to allow that to happen, and so, not surprisingly, David Duckenfield, the useful idiot and match commander on the day, was correctly cleared of the manslaughter charge at Openshaw's sham retrial. The first casualty, yet again, became The Truth about Hillsborough. Openshaw had cunningly tried to bury The Truth that had been gifted to him by Muad'Dib's Amicus Curiae Brief – The Hillsborough Ripple Effect.
Just like Muad'Dib's reference to Margaret Thatcher in the opening of The Hillsborough Ripple Effect film, because of his dad's murder in 1981, perhaps Peter Openshaw hated Liverpudlians too? For sure, all Openshaw's sympathies seemed to lie with that "poor chap" David Duckenfield whose fault Openshaw subliminally declared, it was not.
Upon Duckenfield's not guilty verdict, David Conn, a well-respected journalist from the Guardian commented as follows:
At the retrial, later in 2019, relatives of seven of the 96 people killed were in the public seats in Preston, and many more watched in Liverpool. They were very distressed and have consistently asked how there could be an unlawful killing verdict at the inquests but a not guilty verdict in the prosecution.

About 45 family members watched the verdict from the Cunard building. There were shouts in the room as it was announced.

Christine Burke, whose father, Henry Burke, 47, was killed in the crush, stood up sobbing and cried out to the judge that, as 96 people were unlawfully killed, "I want to know who is responsible for the death of my father, because somebody was."

Openshaw did not respond, turned to the Crown Prosecution Service (CPS) barrister Christine Agnew QC and said there were "matters to sort out", and the court was cleared.
By the end of the retrial hearing of David Duckenfield, it was clear that the families, irrespective of whether they had been watching proceedings from Preston or The Cunard building in Liverpool, had not been at all happy with the way Openshaw had conducted the affairs.
David Conn paints a sordid picture of the events in an article entitled "How David Duckenfield's trial left Hillsborough families distraught again". It is well worth a read to grasp the essence of Openshaw's dirty deeds, but included overleaf is how appalled one mother who lost her eighteen year old son James, felt about Openshaw's wretched performance.
With the somewhat tricky hurdle of Duckenfield's retrial successfully negotiated for the powers that be, Openshaw, the establishment's "safe-pair of hands", retired from being a judge for a second time. Meanwhile, as time passed by, in the nearby town of Blackburn, in 2021, plans were afoot for a Remembrance Sunday Service at the Anglican Cathedral.

Peter Openshaw, who served as a lay canon there, was scheduled to do an Old Testament reading from Chapter 12 versus 1 to 3 of The Book of Daniel. Please see below.
For some unknown reason, Openshaw ended up not participating in the Remembrance Sunday 2021 Blackburn Cathedral service after all.

Perhaps he recused himself from that duty. Perhaps by then, Openshaw was being convicted through the scripture for the treasonous and evil deeds he'd done as a barrister and a judge operating for three decades within the broken British Criminal Justice System.

Perhaps by then, the Daniel passage which he'd been asked to read to the congregation reminded him of the Daniel Breaks case from Liverpool on 7th July 2008, when the madman threatened to escape from custody and kill him.
After the verdicts were read out on Monday (7th July 2008) he accused Mr Justice Openshaw of "suppressing the truth" and said: "I will escape prison and I will kill you."
As members of the jury gasped in shock, Mr Justice Openshaw, who is from Lancashire, said to them: "I very much doubt he'll have the chance." Mr Justice Openshaw described Breaks' story as "absurd" and told him he would not be eligible for parole for 30 years - when he will be 78. Speaking afterwards, Det Supt Dave Kelly, who led the investigation, said: "I am delighted with the verdict and with the sentence today and delighted for the families who have been severely impacted by the actions of one member." Breaks' threat echoed the case of the judge's father who was stabbed 12 times in the head, neck and back by a man he sentenced for stealing. John Smith was locked up for 18 months when he was 17 but waited until he was 31 before attacking William Openshaw. He hid in the garage of his home in Broughton, near Preston, Lancashire, before launching the knife attack.
Whatever the real reasons for Openshaw not doing the Daniel reading in the Blackburn Cathedral as scheduled, perhaps it had finally dawned upon Openshaw that the identity of Michael The Archangel from Daniel 12:1-3, as mentioned in verse 1, is none other than the spirit being of JAH, Muad'Dib, The Gibraltar Messenger, and the prophetic time to which the passage is referring, just so happens to be now.

The fact that Openshaw has been appointed by the Governor David Steel to come out of his retirement and preside over Ian McGrail's forced early retirement hearing, which is to take place on The Rock of His Defence, perhaps it will be a special time for the Royal Gibraltar Police to think.

If Openshaw does indeed come over as scheduled, will the former High Court Judge be aware that Ian McGrail is a Liverpool supporter, and will the former judge again be keen and eager to serve yet another exclusion order on Martin SleuthER, a.k.a. Tony Farrell, I wonder.

Or might the former High Court Judge recuse himself for a change, or more likely use the opportunity to instead call for some hyped up high profile rooftop security, exactly as was deviously done in his wicked role in the framing of Thomas Bourke. Only time will tell.
The Openshaws and The Three Poisoned Pawn Variations
One highlight and milestone of Peter Openshaw's career, is the fact that he and his wife Caroline Swift were both sworn in as High Court judges on the same day in October 2005.

Caroline had previously worked as the lead counsel under Dame Janet Smith in the Shipman Inquiry. The inquiry found that Shipman had murdered his victims quietly, coldly and systematically, killing patient after patient in a betrayal of trust "unparalleled in history".
Shipman's killing spree ran from 1975 to 1998. Of his victims, 171 were female and 44 male; the oldest victim was a 93-year-old woman and the youngest a man of 41 .The English general practitioner is believed to be one of the most prolific serial killers in modern history, where 218 deaths and 250 total victim count identified as attributable to him during the investigation. Shipman was later found hung in Wakefield prison.
Not to be too outdone in this highly specialist area of killing by poison, the husband Peter was later to preside over a lesser known serial killer nurse originally from the Philippines named Victorino Chua. On 18 May 2015, Chua was convicted on two counts of murder and was convicted of attempting to cause twenty one patients grievous bodily harm with intent by poisoning. Chua was also found guilty of eight offences of unlawfully administering or causing to be taken by another person any poison or destructive or noxious thing with intent to injure, aggrieve or annoy, or attempting to do so, after deliberately altering prescriptions.

Judge Openshaw said it was "strikingly sinister and truly wicked" that Chua did not personally administer the insulin to most of the patients, so it was left to chance which of them were poisoned. The jury at Manchester Crown Court had deliberated for eleven days. Mr Justice Openshaw sentenced Chua, a Filipino national, to life imprisonment with a minimum term of 35 years, meaning Chua will be 84 years old when he becomes eligible for parole.

Openshaw also presided over the sodomite case of Stephen Porter who had a fetish for sex with unconscious boyish-looking men, and sentenced the 41 year old to a whole life order.

In these three poisoned pawn examples showing the family Openshaws at work, three points seem pertinent to raise.
Firstly, under God's Law which the monarch swore to maintain to the utmost of her power, each of the three sentences above, should have been the death penalty, not life imprisonment at the taxpayers' expense.

Secondly, as Gibraltar will shortly have to come to terms with the fact that most of its population has already been severely and perhaps irreversibly poisoned by the Pfizer kill-shots. Those coercers from the Government of Gibraltar starting with the Chief Minister Fabian Picardo, and The Senior Public Health Officials including Sohail Bhatti and Helen Carter and all those doctors and nurse injectors under the direction of Sandra Gracie, will have to face the dire consequences that the GENOCIDAL crimes they have committed will in the fullness of time, dwarf the Harold Shipman's and the Victorino Chua's of this world. The crimes will be unparalleled in the history of Gibraltar.

Thirdly, intelligence suggests that any future appearance in Gibraltar of the unjust judge Peter Openshaw, would at best unnecessarily expose the elderly judge to the risk of utter ridicule, and protest outside the fraudulent courts of Gibraltar or at worst of him being subjected to a citizen's arrest for his ongoing joint criminal enterprises as an evil, dishonourable, corrupt and unjust judge.
CONCLUSIONS
It is important for the well being of Gibraltar, and interested parties on The Rock, that this report featuring Peter Openshaw is given due attention. Before setting foot in Gibraltar, to oversee the inquiry into the early retirement of former commissioner Ian McGrail, Peter Openshaw should be invited, as a result of the contents of this report, to recuse himself, given that this report will be widely circulated in hard copy and on-line in Gibraltar, as from 15th April 2022, a full thirty-three years after the Hillsborough Disaster, in which in the 30th memorial year of the catastrophe, the hand-picked Openshaw blatantly played a blinder in countenancing the perpetuation of the most widely acknowledged cover-ups in UK history. Openshaw's modus operandi of perverting the course of justice, as a puppet for the government, had it been revealed in full in 2019 prior to the start of the criminal trial of David Duckenfield, would have made the subsequent perverse outcomes at Preston Crown Court, all the more predictable.
RECOMMENDATION – BE INSTRUCTED, YE JUDGES OF THE EARTH
It is recommended that the Governor David Steel bring this report to the immediate attention of Peter Openshaw, Ian McGrail, Richard Ullger, the Chief Minister Fabian Picardo and Elizabeth II.
THE APPENDICES OPENSHAW'S DARKEST OR DIRTIEST CASE STUDIES
For The Complete Report and The Case Study Appendices, please download via following link.
mega link: 604.09 MB folder on MEGA