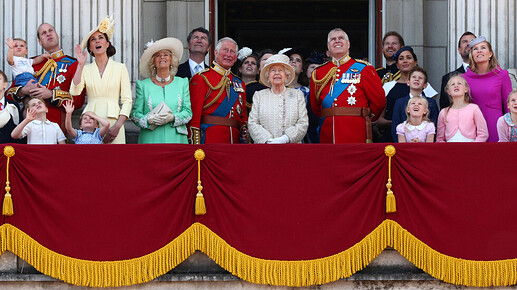 https://www.rt.com/op-ed/524793-defund-british-royal-family/
Let's put them out of their self-induced misery, and use the removal of their birthright to be our heads of state to really build back a better Britain – one that's more democratic, fairer and more equal.

It's time to get rid of the royal family. I'm not calling for a Bolshevik-style solution – no one wants to see Prince Charles in a basement in his night dress, but what's needed is a real solution to the problem of the British class system. It cannot be solved or even seriously challenged unless the strata of aristocracy at the very top of it is gone.

I am in favour of completely defunding them, and stopping the drain on us taxpayers to fund their lavish lifestyles. I mean they've got 26 homes – castles, palaces, estates – and vast tracts of land they call their own, but which are ours really. Does anyone really think the recently announced plan by Prince Tired-Of-Waiting-To-Be-King, aka Charles, Prince of Wales, to open up royal residences like Buckingham Palace, Kensington Palace, Windsor Castle, Balmoral, etcetera, from 'private spaces to public places', is about altruism and reform? Blah, it's a simple make-more-money scheme – he's going to charge us £60 a head for the privilege of visiting buildings we already own. The brazen Prince of Plunder, anyone?
Continued at link.
The Corruption of Our Royals and the Great Reset
Let's Dump The Queen And The Rest Of The Royal Family by Dr. Vernon Coleman
The British Royals And The Ninth Circle Satanic Cult. Great Eye Opening Videos