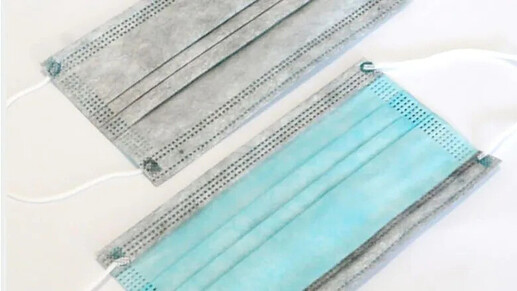 PDF OF LETTER - Engineered nanomaterials in masks claimed as protection against COVID-19
We write to urge you to use your authorities and competencies to ban the import and sale of medical masks and civilian equivalents in the United States and its territories that incorporate certain nanoscale materials.

Imports of Shengquan Group masks – Shengquan masks incorporating nanographene "heal fiber"are not always advertised as such, so it is impossible to determine what percentage of the masks incorporate nanographene.

Recent events concerning masks that incorporate antimicrobial nanomaterials provide evidence of the urgent need for you to take precautionary actions for imported masks that have not undergone pre-market safety reviews and post-market surveillance.

On April 2,HealthCanada issued an advisory, "Face masks that contained graphene may pose health risks" due to the inhalation of nano-scale graphene particles.

On April 6, five weeks after Belgian authorities recalled masks containing nano-scale titanium dioxide and silver particles, four European and Canadian non-governmental organizations wrote to the President of the European Union Commission, the European Parliament, the Executive Director of European Chemical Safety, and the Commissioner of the Directorate General of Health and Food Safety to urge them to ban the import and sale (physical or electronically mediated) of the masks labeled as containing nanographene or biomass graphene.

On April 13, the city of Nancy and Nancy urban district in France recalled millions of products containing nanographene, following Canadian authorities' decision.

On April 15, the Spanish Agency for Medicines and Health Products issued a report calling for the cessation of marketing and use of graphene IIR surgical masks manufactured by Shandong Shenquan New Materials Co. Ltd, China.

We believe that the scientists in your agencies are fully aware of thepotential toxicity of nanosilver, nanocopper and nanographene as used in masks. Still, we would point you to a 2018 review of studies on the toxicity of nanographene in ACS Nano. The authors conclude that "based on the scarce available evidence, it cannot be excluded that some forms of graphene will be as potent a toxicant as carbon nanotubes".
Grey and blue SNN200642 masks should no longer be used, warn Quebec and Ottawa: Radio-Canada has obtained documents showing Health Canada warned of the potential for "early pulmonary toxicity" from the SNN200642 masks which are made in China and sold and distributed by Métallifer, a Quebec-based manufacturer.**
Belgium gave pharmacists 15 million Toxic Facemasks:
It's best to use precaution and not fall for all the "protection hype"
(Especially because the so-called experts can't prove masking offers any real protection; but many experts say face-masks are in fact dangerous – see list of Defending-Gibraltar Posts below).
List of dangers of face masks -
Masks causing deaths from bacterial pneumonia. Unwash your brains, mask-wearers
Medical Doctor Warns that "Bacterial Pneumonias Are on the Rise" from Mask Wearing
Is that Mask Giving You Lung Cancer? It's Criminal to Force Children to Wear Masks all Day
BOMBSHELL: Disposable blue face masks found to contain toxic, asbestos-like substance that destroys lungs
DEATH BY MASK: MASK WEARING, BACTERIAL PNEUMONIA INFECTIONS, AND THE 1918 FLU
Scientific Mask Studies Prove Masks Are DANGEROUS And Harmful To The Brain And Human Body
Sweden Bans Masks: 'No Scientific Evidence' They Prevent COVID
Sweden's Senior Epidemiologist Warns: Wearing Face Masks Is "Very Dangerous" (Videos)
Blaylock: Face Masks Pose Serious Risks To The Healthy
Brain Damage From Masks CANNOT BE REVERSED
Throat cancer from wearing the mask
You mask wearers are committing suicide. Take off your face nappies.
Dr. Vernon Coleman: Vital Revelations About How Masks Damage Children (Permanently)
Former Irish Mainstream Media Journalist, John Waters lets rip against compulsory masking observing, "THEY NEED VISIBLE EVIDENCE OF TERROR!"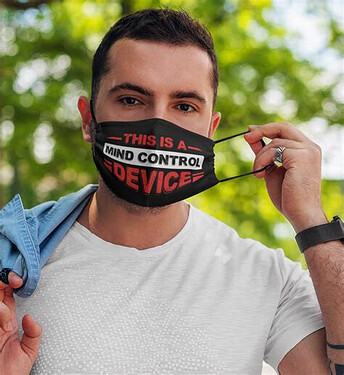 Isn't it time to unmask this criminal conspiracy?