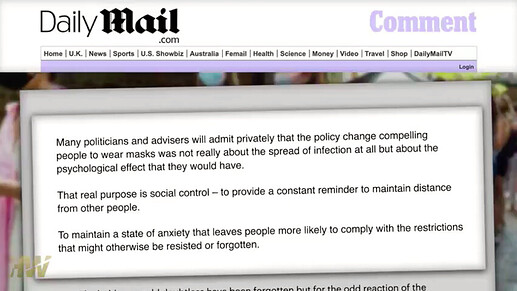 "It sounds like the government is not waging war on a virus, but on the people themselves."
You need to watch the video at the link above.
The video features Del Bigtree's Highwire interview with Jefferey Jaxen. It's 6:22-minutes.
They discuss GRAHAM BRADY's comments pubished on the Daily Mail: "I believe the real purpose of masks is social control, it's time to stop the fear." (Graham Brady - chairman of the Tory 1922 Committee).
They also discuss other UK fear tactics.