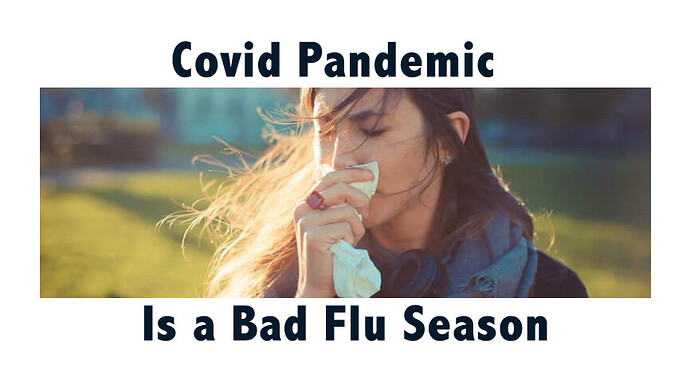 Former senior Trump administration Health and Human Services COVID-19 advisor Dr. Paul E. Alexander made an appearance on The Stew Peters Show to state that the Coronavirus Task Force had deliberately deceived the American people.

Dr. Alexander claimed that the current COVID-19 vaccines are not what they are currently being advertised as.

"This is an mRNA delivery platform. This is not even a vaccine," said Dr. Alexander. "This is a genetic set of material that's being introduced into you."

Continued at link.
Interview and information on Dr. Alexander -
---
Rebranded Flu is Fear Mongering – Lambda Scariant Fake News
Dr. Derek Knauss: COVID is Fake; Sick Actually Have Influenza A or B
MAGIC: Seasonal flu doesn't exist anymore, only Covid-19, according to CDC and MSM
Coronavirus UK: Health Authorities Announce Not a Single Case of Flu Detected This Year
'It's Just the Flu, It's All BS' - Russia's Top Official COVID Doctor Admits in Bombshell Interview
Covid-19 Plandemic is Fraud and Over in Alberta , Nothing more than The Flu
WHO (Accidentally) Confirms Covid is No More Dangerous Than Flu
WHO official admits the Covid Infection Fatality Rate is 0.13% – the same as the seasonal flu
Top UK health adviser admits lockdowns won't make Covid disappear & society will have to 'manage it like the flu'