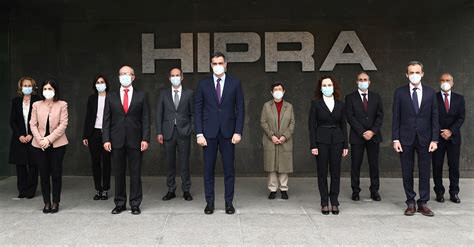 T&T PHARMA, a Vietnamese pharmaceutical joint stock company, has inked a contract to purchase 50 million doses of HIPRA, a COVID-19 vaccine produced by Spain's HYPRAHuman Health S.L.U. The EUR375 million contract was signed on September 11 during Vietnam National Assembly Chairman Vuong Dinh Hue's visit to Finland.
What – did the depopulation agenda for Vietnam get assigned to Spain?
About HIPRA's vaccine:
12 August - The Spanish Agency of Medicine and Health Products (AEMPS) authorized on Wednesday the first human clinical trial of the PHH-1V vaccine against Covid-19, developed by the Spanish pharmaceutical company Hipra, which is based in Amer in Girona province. This is the first time a Spanish Covid-19 vaccine has been approved for human trials.
Plans to produce 400 million doses of Spanish Covid-19 vaccine in 2022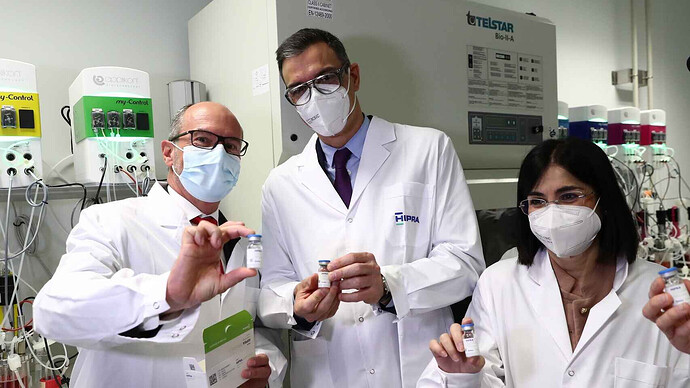 Pedro Sanchez - center.
Spanish Prime Minister Pedro Sanchez visited HIPRA, underlining that the government will continue to offer its full support in the hope of obtaining a Spanish vaccine against Covid19. He stressed the importance of public-private alliances and of collaboration between all tiers of government in the fight against the pandemic.
Is Sanchez bent and a globalist puppet?
Looks like Spain is getting in on the lucrative action.
Also, they not only sold their version of the poison to Vietnam, they recently sold their Pfizer vaccines to New Zealand -
Life or Death: Pharmaceutical "Plandemic" Poisonous Vaccines, or the Healing of the Holy Spirit – Your choice