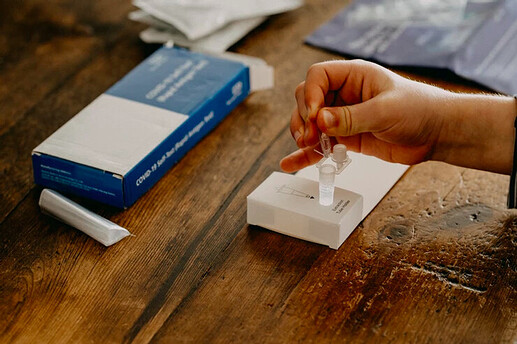 The American Food and Drug Agency (FDA) says the performance of the Innova-manufactured lateral flow test – the one in use across Britain, including in schools – has not been proven to be reliable and, for that reason, the test should either be returned to the manufacturer or thrown in the bin.

The Guardian, who previously broke the story about LFTs being as little as 2% accurate, go further saying in today's report, saying: The FDA has raised significant concerns about the rapid Covid test on which the U.K. Government has based its multibillion-pound mass testing programme.

In the UK, Innova lateral flow tests form the cornerstone of 'Operation Moonshot', the mass-testing scheme championed by Matt Hancock and Boris Johnson. The idea was that the ability to deliver results within 30 minutes – without the need for processing in a laboratory – provided a cheap, pragmatic and efficient way to identify people who had caught the virus but not fallen ill.

These are the very tests given free to millions in England, for use at home or at test centres, workplaces and schools, and, these were earmarked to be used by travel companies to restart the industry, with the aim of detecting more cases, supposedly to help break the chain of transmission. and they are completely useless.
CENSORED: COVID19 PCR Tests are Scientifically Meaningless – Everything We've Been Told about COVID is a HOAX!