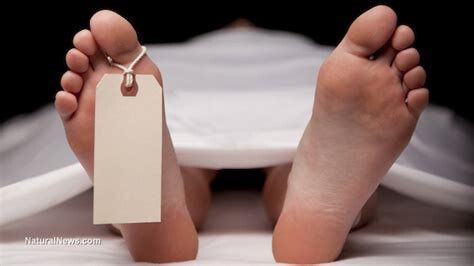 The Westminster City Council is seeking "temporary body storage services" to prepare for mass extermination events over the next four years. These new facilities are being erected to store bodies in a dignified and respectful manner. Under code 45215000, the UK government is looking to secure contracts for construction work "for buildings relating to health and social services, for crematoriums and public conveniences."

The UK government openly admits the storage areas are being erected "in the event of an excess deaths situation for the 32 London boroughs and the city of London." The contract is set to last four years, as the government expects excess deaths in their five-year plan.

Continued at link.
Former Pfizer VP: 'Entirely possible this will be used for massive-scale depopulation'
The Corona Crisis: Has "Depopulation" Already Begun?