And of course shares rose.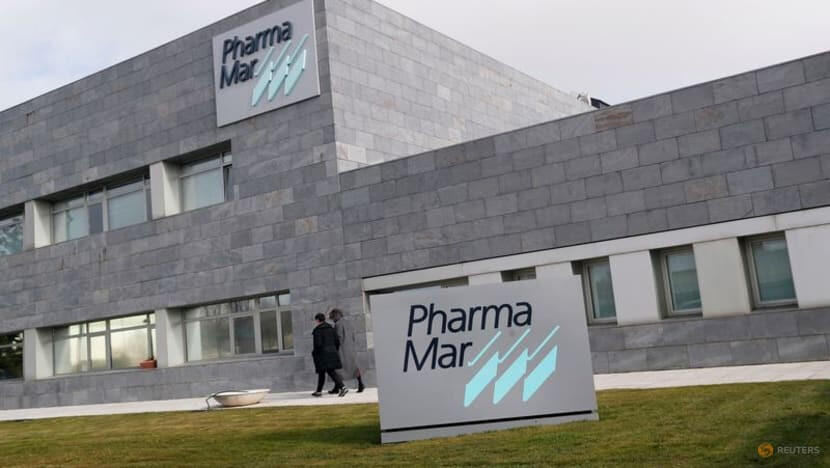 Plitidepsin is a drug developed by PharmaMar originally to treat cancer, but has an effect as an antiviral.

Spain's PharmaMar said on Tuesday (Jan 11) trials made in vitro and on animals showed its Plitidepsin drug had positive antiviral effects on the variants of COVID-19, including Omicron.

The results of Phase I trials have shown the drug, also known as Aplidin, had a powerful antiviral activity against all the variants in vitro and a distribution into the lungs of animals tested, resulting in a 99 per cent reduction of viral load in the lungs, the company said.

The results of the trials were released in a paper published in the scientific journal Life Science Alliance, PharmaMar said.
Wondering if Spain's PharmaMar and Spain's HIPRA would benefit from Prime Minister Pedro Sanchez recent announcement about "treating Covid like the flu" - Spain becomes first European nation to call for TREATING COVID LIKE THE FLU. After all, flu shots are annual occurances and new pills could also bring in profits.
Of course, T.H.E.Y realize a jab-drive every few months is not going to be unsustainable. Well, unless they can tie it into the health passes and letting the so-called freedom one has from having an updated status be the driving force to coerce people to get them.
If politicians like

Cheif Booster Picardo didn't have to be the Local Drug Pusher, then they might have time to concentrate on their real responsibilities.
However, dictators like to control just about every aspect of our lives – Picardo's Brave New World of Gibraltar