Spain rejects Israeli 'falsehoods' following dispute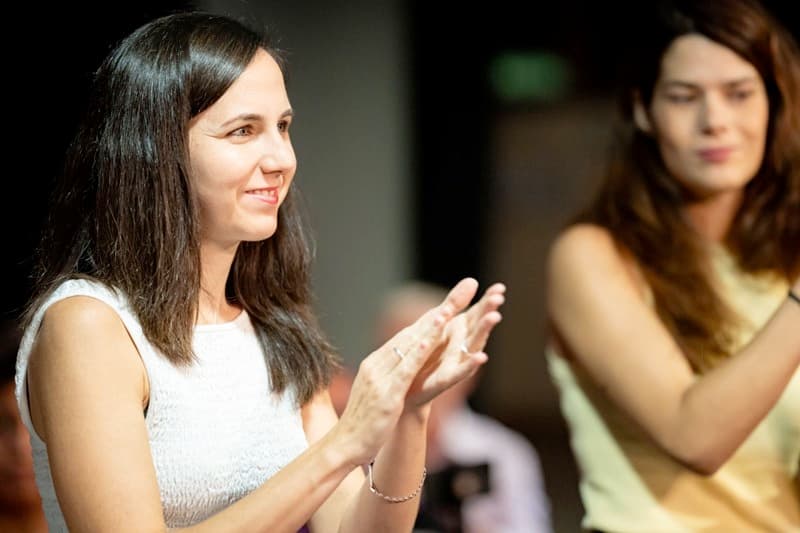 "Israel's" embassy in Spain claimed that Spanish officials had aligned themselves with "terrorism (of) ISIS-type." This comes after Social Rights Minister Ione Belarra said that "Israel" was conducting a "genocide attempt" and called for Israeli occupation Prime Minister Benjamin Netanyahu to be tried by the International Criminal Court (ICC) for war crimes.
The Israeli occupation embassy also urged the acting Prime Minister, Pedro Sanchez, to condemn the unnamed ministers' comments, alleging that they have threatened the safety of Jews in Spain.
Spain's Foreign Ministry said that the Israeli remarks were based on "falsehoods", reiterating its support for any "political leader" expressing their stances "as representative of a political party in a democracy such as Spain's."
Responding to the occupation embassy's comments, Belarra said that remaining silent on the Netanyahu government's crimes, which include "massive bombings, water, and electricity cuts," means complicity with terror.
The controversy appeared to have been triggered by critical comments by three far-left ministers on Saturday about Israel's response to Hamas' attacks on Oct. 7.

Social Rights Minister Ione Belarra said on Saturday that Israel was conducting a "genocide attempt" in the Gaza Strip and called for Israeli Prime Minister Benjamin Netanyahu to be prosecuted by the International Criminal Court for war crimes.

Two other ministers, in charge of consumer protection and equality, also on Saturday criticized Israel's operation in Gaza in posts on social media platform X.

Criticizing the embassy statement as "falsehoods," Spain's Foreign Ministry said the Madrid government strongly condemned Hamas' attacks on Israel and called for the protection of civilians in Gaza. "Any political leader can freely express their positions as a representative of a political party in a full democracy such as Spain's," it said.

https://english.alarabiya.net/News/world/2023/10/17/Israel-accused-Spanish-government-of-siding-with-Hamas-Spain-rejects-claim