A new interview of Anna talking about God's Law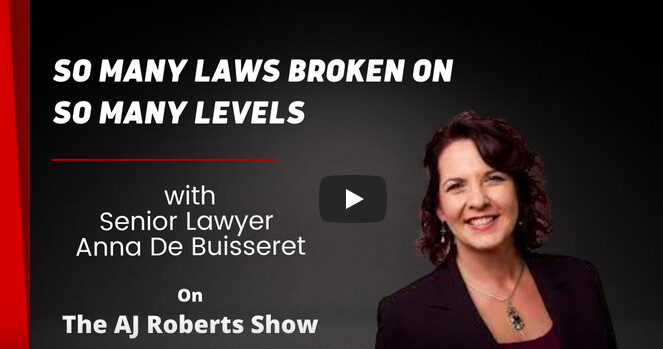 Senior lawyer and common law expert Anna De Buisseret joined AJ Roberts to dig deep into all the laws that our government, MP's, medical professionals, civil servants and many other professions are breaking on multiple levels.
Anna has been working tirelessly around the clock to build robust legal cases and information for people who are now facing the prospect of being threatened with their employment and education among many things if they receive to have an experimental, in-trial medical drug.
This video is not yet posted on AJ Roberts Bitchute Channel.
Kate Shemirani & Attorney Anna de Buisseret: The UK Has Abandoned The Highest Laws – God's Law