One of the largest Natural Resource grabs on this planet is going on right now
Nature is the new economy. It is a Wall Street takeover of the planets natural resources. NAC's or Natural Asset Companies, assigning, identifying, investing in and allowing investors, all natural assets, and asset services, to control, through banksters and their minions, any countries' resources under a blanket of sustainability, and a green revolution...
(Think of the green horsemen from the Apocalypse.)
The fourth horseman of the Apocalypse rode a pale horse. "And I looked, and behold a pale horse: and his name that sat on him was DEATH , and HELL (fire) followed with him. And power was given unto them (the four horsemen) over the fourth part (1/4) of the earth, to kill with sword (weapons), and with hunger, and with death, and with the beasts of the earth." This horseman rode on a pale /sick horse (sickly GREEN in the Greek original text). The fourth horseman represents pollution and nature dying (sickly green ) with famines; pestilences and plagues brought about by climatic changes caused by deforestation and pollution.
https://jahtruth.net/horse.htm
T.H.E.Y. are monopolizing and monitoring nature through the "urgency" of climate change.
Privatizing in the name of "Mother Earth" to stewards who victimize the poorest countries first in preparation of the takeover of the entire world.
How Green Finance is Monopolizing the Planet with Whitney Webb
The NY Stock Exchange with the likes of the Intrinsic Exchange Group, and the InterAmerican Development Bank among many others, Rockefeller Foundation, Bill Gates, Mike Bloomberg, Zuckerberg, Bezos, John Kerry, Janet Yellen, Mark Carney, et al, are destroying this planet right now, having started with Latin America.
The IMF has been doing this for years in Argentina, trying to monopolize Patagonia.
The same players found with their pants down in the covid plandemic have a hand in the development and implementation of this
new, or not so new scheme.
https://defending-gibraltar.net/t/prince-charles-is-calling-for-a-martial-law-plan-for-climate-change/750
American billionaire, Douglas Tompkins, bought 170 square kilometres of land in Chilean Patagonia. Over the next decade, he bought another 3,000 square kilometres. Counting five other areas in Chile and three more in Argentina, Tompkins owns an lestimated 8,000 square kilometres in both countries, making him one of the most important private land owners in the world. His goal? To preserve the land? For who?
(On a side note hundreds of thousands if not millions of acres in the countries of Costa Rica, Chile, and Argentina have been purchased by the likes of George Bush and friends. Is this a surprise? since Hitler sent Bush to America to ruin, and plunder, and Hitler escaped to Argentina...
What is so special about Argentina? Hitler's many OFFspring?)
[President John Fitzgerald Kennedy (JFK) warned the world of a plan to enslave mankind, and seven days later, on November 22nd 1963, T.H.E.Y. very publically murdered him in Dealey Plaza, in Dallas, Texas, in a coup d'état by the Nazi controlled CIA (research "Operation Paperclip") that JFK planned to disband. His murder was orchestrated by G.H.W. "Poppy" (Opium-Poppy) Bush/Scherff, w… https://defending-gibraltar.net/t/5g-covid19-vaccination-plandemic-are-the-last-stages-of-the-ashke-nazi-new-world-order-satanic-plan-to-enslave-and-kill-off-most-of-mankind/80]
Costa Rica is the pilot program, extending value to nature through their cohorts and banks, under the umbrella of the UN.
Cobalt Metals is mining lithium, copper, and cobalt in countries targeted by them.
The takeover of Bolivia was in connection to lithium mining. If you have seen the movie Blood Diamond, it paints an accurate picture of the entire mining system, from environmental pollution, to enslavement, child trafficking, and murder.
Its no wonder the fake queen Elizabeth has her hands in the large mining operation Rio Tinto.
See #42 in Tony Farrells 95 theses
https://jahtalk.thefarrellreport.net/index.html@p=1294.html
They have projected a gain of 4 quadrillion. Let that sink in for a moment. 4000 trillion dollars to line their pockets with this scheme of selling nature. Everything from food production to clean water to tourism. As John Kerry put it, "it's a vast commercial opportunity." Boris Johnson describes it as " Uniting the worlds banks and financial institutions behind the global transition to NET ZERO". (Speaking of GFANZ- Glasgow Financial Alliance for Net Zero.) They describe themselves as Highly credible, filled with integrity, providing carbon markets and country platforms, as they are better suited to protect these areas.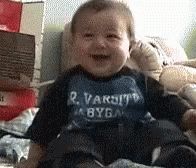 (https://images.app.goo.gl/MqZNdMDifurq2d599)
Really it us stakeholder capitalism with no role for sovereign governments. These governments are pressured for bankable opportunities. " You'll own nothing"...
See also:
https://defending-gibraltar.net/t/bright-green-lies-green-now-means-sustaining-a-destructive-way-of-life/2140/5
And also: Fabian Picardo's links to the mining companies which shady dealings led to the United States sanctioning...
https://defending-gibraltar.net/t/picardos-brave-new-world-of-gibraltar/2789/16?u=be1
The gears of this evil machine have been well oiled and fed for a long time. Even with all their power and might, none are so capable as Almighty God. If He thinks it, it is.
The winds of change are coming, as prophesied.
Nothing can thwart the King and Ruler of the Universe.
His Royal Perfect Laws of Liberty will free humanity from the clutches of the evil.