Jeremiah's Tomb in Loughcrew, Ireland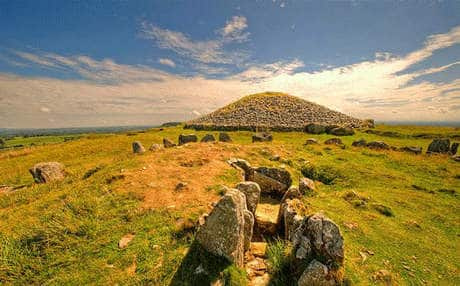 Cairn T in Loughcrew, Ireland was lined up with the Autumnal Equinox so that there would be a reminder, every year, of the Prophet Jeremiah and his death.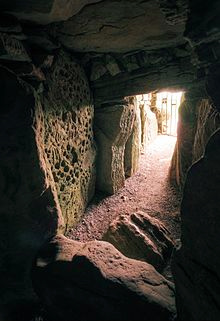 Please read:
Jeremiah's Tomb (The Tomb of Ollamh Fodhla) at JAHTruth.net/jere
Jeremiah was commissioned by God to take/uproot the tender twig, Teia Tephi, daughter of king Zedekiah of the High Cedar (House of David-Judah/Pharez) and plant her in the Isle of Destiny.
She married the High King of Ireland and they ruled by God's Law on the Hill of Tara (Torah), where The Ark of The Covenant is still buried.
Jeremiah The Prophet was the original Patriarch of Ireland, although many people attribute March 17 to an imposter.
JAH explains more about the hieroglyphics in the tomb in this short video:
Before they ended up in Ireland (Hibernia/Hebrew's New Land), they escaped Jerusalem; went to Egypt; then Gibraltar; Spain (Iberia/Heberia/Hebrew's Land), Marazion, Cornwall (Marazion means "bitter/sad for Zion" because it was sacked of which they learned through Jeremiah and Teia.
If you like music videos, check "Emerald Isle" out which reveals Ireland's Destiny, including recovery of The Ark of The Covenant and the bringing back of The Stone of Destiny.
Emerald Isle: