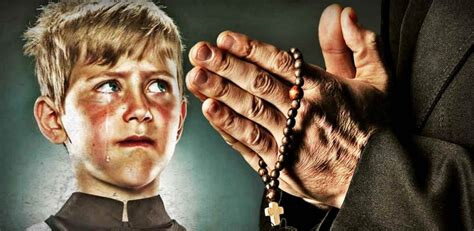 Unlike in other countries where child sex scandals have forced the Catholic Church towards accountability, the Spanish church has avoided investigating alleged abuses by its clergy to the fury of victims.

In recent decades, thousands have spoken out about harrowing abuses by clergy across the United States, Europe, Australia and beyond, prompting Church probes in many nations seeking redress for the victims.

In France alone, a study commissioned by the French Catholic Church found last month its clergy had abused some 216,000 minors since 1950.

But in Spain, there are no official statistics on child sex abuse.

The Church says it has counted just 220 cases since 2001, and has ruled out "actively" investigating any such allegations.

"The case of the Church in Spain is... shameful," says Spanish tour guide Fernando Garcia Salmones, who was abused as a teenager at a school run by Roman Catholic priests in Madrid.

More at link.
The truth about the Catholic Church

If you think that on Judgement Day you can blame the priests or ministers , or say that you are sorry, at the last minute, and be forgiven, you are only deceiving yourself (Matthew 25:10-13 and Luke 13:23-29). God is not stupid and knows exactly what you are thinking. It will NOT work. You alone are responsible , for your own life; deeds; words and even your thoughts, just like everyone else.

Anyone who now decides to continue to gamble their life and immortality, and lose it, on the Vatican's "house of cards ", which is built on nothing but lies and deceit, will be being foolish in the EXTREME .

DON'T do it! "Come out of her My people, that ye be not partakers of her sins, and that ye receive not [a share] of her plagues (punishment)." Revelation 18:4.
Part 4 - SCANDALS OF THE CATHOLIC CHURCH – NOT UPON THIS ROCK
Catholic Church sexual abuse cases by country
The Catholic Church practices Catholicism, but given all its scandals with children, should it be known that the priest actually practice "PEDOCISM"?