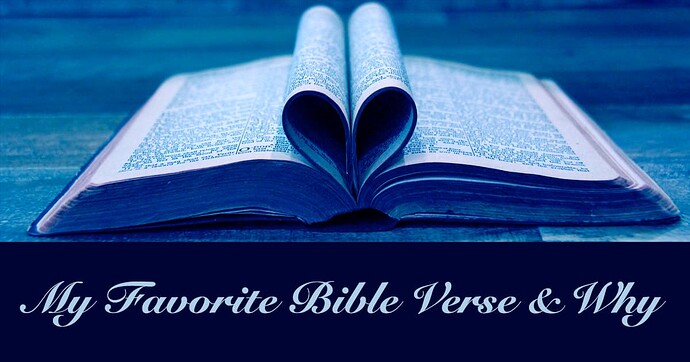 ONE VERSE – ONE REASON
What is your favorite bible verse and why?

Just really creating this thread for SHORT replies.

This is a challenge – We'll have to practice refraining .

Are you up to the challenge?

If you find that you want to share large blocks of scripture, there's already a great "King of kings' thread" on Defending-Gibraltar: Bible Verses from the King of kings' Bible

On this "my favorite verse" thread, reply as often as you want with one favorite scripture verse and why – yet, one a day or one a week is plenty – giving everyone a chance without overwhelming the thread.
VERSE
Psalms 23:6 Surely goodness and mercy shall follow me all the days of my life: and I will dwell in The House of the "I AM" for ever.
REASON
Whenever I was feeling low, overwhelmed or misunderstood, this verse helped me remember that I wasn't alone.