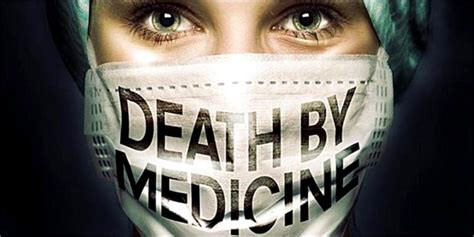 Spanish Regulator Grants Enlivex Authorization To Expand Its Sepsis Phase II into Spain
Enlivex Therapeutics Ltd., a clinical-stage macrophage reprogramming immunotherapy company, today announced that the Spanish Agency of Medicines and Medical Devices (AEMPS) has authorized the expansion to clinical sites in Spain of the Company's multi-center, placebo-controlled, randomized, dose-finding, Phase II trial of AllocetraTM in patients with pneumonia-associated sepsis.

The Phase II trial, which has multiple sites open for enrollment in Israel, is expected to include 120 to 160 patients across four cohorts receiving varying doses of AllocetraTM or placebo, all in addition to standard-of-care therapy.

Oren Hershkovitz, Ph.D., CEO of Enlivex, commented, "Receiving authorization to expand our sepsis trial to Spain is an important first step in our broader plan to include several European countries as part of our ongoing clinical trials. We believe this also represents a notable regulatory achievement that provides additional validation for our study design and Allocetra's manufacturing process, which was reviewed by the Spanish regulator as part of its review process. We would like to thank AEMPS for their review and look forward to the continued advancement of our sepsis program across both Europe and Israel."

More at link.
Create the problem, create the solution (CAN YOU SAY BIGPHARMA PROFITS)
Obviously all these new drugs that are coming to "help" the symptoms surrounding this thing called "COVID" and adverse reactions to shots are money-makers (ie blood thinners for children.
This one from Enlivex is for "pneumonia-associated sepsis".
Review Gibraltar's Death Toll from its Euthanasia Program for its Elderly, because several deaths included pneumonia sepsis as a diagnosis.
Next Up – A New Kill Shot:
Novavax Inc said on Wednesday it had completed the real-time submission of an application for the authorization of its COVID-19 vaccine candidate in the United Kingdom.

The submission is based on data from a late-stage trial involving 15,000 volunteers in the UK, showing that the experimental vaccine was 96.4% effective against the original coronavirus strain.

The application also includes data from a 30,000-person late-stage trial in the United States and Mexico, showing that the vaccine, NVX-CoV2373, demonstrated 100% protection against moderate and severe disease and 90.4% effectiveness overall.

Cases have recently been on the rise and Prime Minister Boris Johnson said that the government will rely on vaccines rather than lockdowns to navigate a difficult winter.

The vaccine developer has been prioritizing regulatory submissions to low- and middle-income countries as it fell behind peers like Pfizer Inc, Moderna Inc and Johnson & Johnson in the race for authorization in the U.S. and Europe.

More at link.
Is Novavax (NVAX) making money? - Market Mad House
Perversely, there is no evidence NVX-CoV2373 helps humans fight COVID-19. To elaborate, macaques are a species of monkey. Thus, Novavax does not have a coronavirus vaccine. Instead, Novavax has a vaccine that could prevent coronavirus in monkeys.

However, Novavax (NASDAQ: NVAX) is a conducting an observer-blinded, placebo-controlled efficacy study, or Phase 2b trial, of NVX-CoV2373 in South Africa.

The Bill & Melinda Gates Foundation gave Novavax a $15 million grant to fund the South African tests.
If one fails – Moderna struggles with vaccine ramp-up, cuts 2021 sales view; shares drop, there will always be more to take its place.
Exposing medical crime as WITCHCRAFT: Vaccines are medical SORCERY