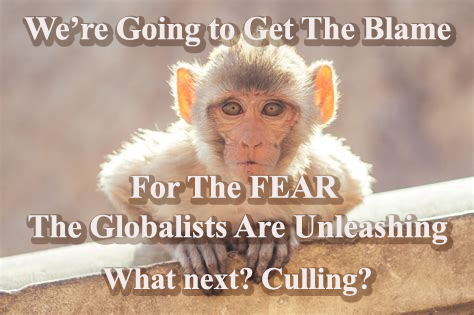 May 18 (UPI) -- Health officials in Spain issued a nationwide alert Wednesday, warning about a possible outbreak of monkeypox, after 23 people showed symptoms of the virus detected in Britain and Portugal.

The new cases in the Madrid region are being analyzed by Spain's National Microbiology Center and are not confirmed. The health ministry said the nationwide alert was issued "to guarantee a swift, coordinated and timely response."

While it is unlikely monkeypox would spread significantly, it "can't be ruled out," according to Fernando Simon, an epidemiologist in charge of Spain's health emergencies center.

In Portugal, five cases have been confirmed and health authorities are investigating another 15 suspected cases. Seven cases have been confirmed in Britain since May 4.
Four new cases of monkeypox have been reported in the UK, bringing the total number of confirmed cases to seven. The UK Health Security Agency (UKHSA) is urgently looking for the source of the outbreak. European outbreak of monkeypox: what you need to know
Are they monkeying-around with a "new threat"? with this "new" outbreak (also being called smallpox-like virus) - and it's a chance to blame the unvaccinated.
Monkeypox Outbreak Clues: Less Immunity Due to Unvaccination and Increased Exposure to Virus Reservoirs
Monkeypox Outbreak (2022 Trailer): Bill Gates Predicts the Next Great Plague
Who let the monkeys out? Bill?