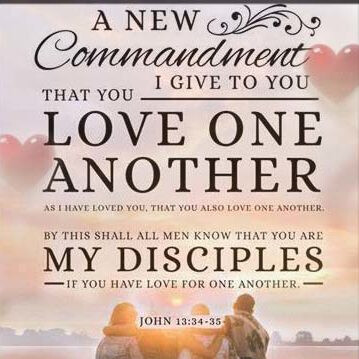 There is a challenge in this post.
John 13:34 A new COMMANDment I give unto you, That ye love one another; as I have loved you, that ye also love one another.
Love en-kindles Love.
LOVE grows into something so perfect and beautiful it's beyond human comprehension.
First comes Understanding, then the ability to Love (Wisdom 6:33)
The Way home or face The Fire 1:11 Jesus gave the new COMMANDMENT, "Love one another as I have loved you," to his
disciples (John 13:34 & 15:12). He was telling them to love their enemies, and to teach them, by
loving them, because the disciples had originally been his enemies, in the war (Rev. 12:7), or they
would not have been here, in prison (Isaiah 14:12-15)(Luke 9:55 & Rev. 12:8)(Sura 17:8 & 83:7).
See the Lovable. - July 29
Do not try to force yourself to love others. Come to Me. Learn to love Me more and more, to know Me more, and little by little you will see your fellow-man as I see him. Then you, too, will love him.
Not only with the Love of Me, which makes you desire to serve him, but you will see the lovable in him, and love that.
The Challenge
Please add ONE Scripture or ONE JAHTruth excerpt, or One The Way home or face The Fire revelation or ONE Gibraltar Messenger quote relating to this Commandment - some examples above.
One Scripture; One Excerpt; or One Quote per reply per day – Giving everyone an opportunity to participate in this thread. Thank you in advance for sharing..