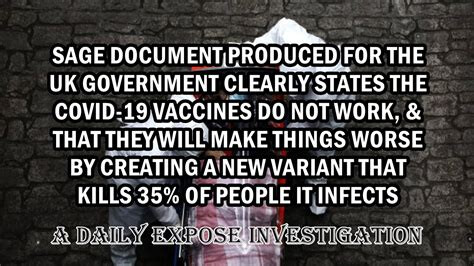 The document, entitled 'Long term evolution of SARS-CoV-2', was published on the UK Government site on the 26th July 2021 and explores several potential scenarios that could occur in the future due to the current vaccination programme, and the use of antiviral drugs.

The Scientific Advisory Group for Emergencies (SAGE) state within the document that the eradication of Covid-19 is extremely unlikely and that they have high confidence there will "always be variants". However they claim the number of variants depends on one thing…

The number of control measures put in place by the UK Government.

Continued at link.
It is the poisonous jab that causes the "variant".
Nobel Prize Winner Reveals - Covid Vaccine is 'Creating Variants'