The GSD has called for COVID rules to be reviewed, including self-isolation rules, the treatment of unvaccinated people, and continued testing for air arrivals. It says the world of 2022 is very different to that of 2020, and that there is now a case to drop further restrictions.

The GSD says the main testing and isolation scheme was designed in 2020, and that in a post-vaccine world, and given the current situation, the rationale for the stricter rules has now diminished.

Opposition Leader, Keith Azopardi, says the continued testing for air arrivals no longer makes sense, and should stop immediately. He adds "there is a call" to relax self-isolation rules and further shorten periods of isolation, and highlights that in England, the self-isolation requirement even for positive cases is expected to be dropped completely at the end of the month.

Mr Azopardi also says different rules should not apply for unvaccinated people in terms of their access to services or ability to visit relatives in hospital, as COVID can be transmitted whether or not you're vaccinated.

The GSD leader says it's a dynamic situation, so if things change we should be prepared to adapt and if necessary take action in response to any new development - but that for now, it makes sense to restore normality as much as possible, for Gibraltar's social and economic wellbeing.
Gibraltar's participation in Rockefeller's Lockstep Initiative should be very apparent.
And just in case you need a visual that the HMGoG Covid Plandemic was part of the Great Reset, look at this graphic from GoG's "Route Map" – the one they are walking in lockstep with):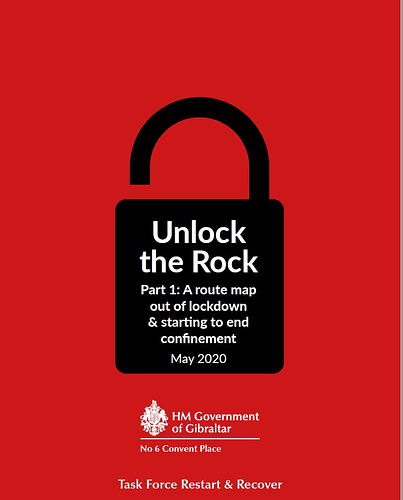 Task Force Restart & Recover
Restart = Reset
---
Toward the end of January 2022, the GSD said Gibraltar "must now learn to live with Covid" as it called for a review on the rationale of restrictions and the purpose of testing – TG: Government "Criminalises And Patronises" Our Community Over Lateral Flow Tests - #3 by Cheeky-Monkey
Back in April 2021 – GSD: Unvaccinated People Have Rights