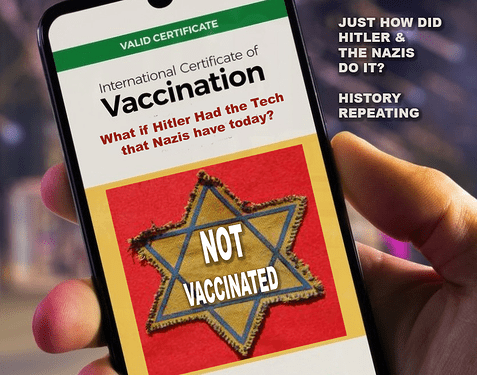 Gibraltar is set to be included within an NHS system that will provide electronic proof of vaccination - a system that the UK is working to ensure is recognised by other European countries, as part of the anticipated "vaccine passport" scheme.
Thanks for the heads up @Cloudcity:
The Health Passports Are Coming Thread was created last September – finally, the Government of Gibraltar discloses their plans. Plans that were inevitable and hinted at previously.
BHATTI SAID: And I suspect as in the coming months, as countries start to say we want not just a yellow-fever certificate, we want a covid-free certificate, that people will see why and how it will be helpful to them – Blind Bhatti Leading Gib Into The Pit with His Incantations
According to this news, Gibraltar might have developed its own certificate, but it isn't surprising that they join the UK's NHS, because it was essentially the NHS that secured the vaccines and medications for Gibraltar. Krish Rawal revealed GHA will be essentially be PART of the NHS, when he spoke about securing VACCINES.
What is the true reason for Health Passes (or Certificates)?
The only reason these certificates are being developed and implemented is to control everyone's movement, livelihoods, purchasing power and more. The only reason for these certificates is to create an apartheid, which Gibraltar got a taste of when the unvaccinated couldn't visit their loved ones in care homes. With these certificates, the Government of Gibraltar will be able to more efficiently segregate the Us Vs Them scenarios, just like is happening in France and elsewhere. Gibraltar's Public Health Director Bhatti is for mandatory vaccinations, and he supports a "no jab, no school" policy. Where do you think all this is going? Well, you probably know, but what will you do about it? And for those doing something – Long Live The Fighters!