Two years before she died. The year before her marriage ended in divorce.
Her honesty and vulnerability were always quite refreshing, as she was very relatable, took her fair share of troubles, and always managed to pick herself back up.
She walked with kings and the downtrodden of the earth, and always managed to give of herself, and more importantly share her love, as it was too big for just one.
"IF"
IF you can keep your head when all about you
Are losing theirs and blaming it on you;
IF you can trust yourself when all men doubt you
But make allowances for their doubting too;
IF you can wait and not be tired by waiting,
Or being lied about, don't deal in lies,
Or being hated, don't give way to hating,
And yet don't look too good, nor talk too wise;
IF you can dream - and not make dreams your master;
IF you can think - and not make thoughts your aim,
IF you can meet with Triumph and Disaster
And treat those two imposters just the same;
IF you can bear to hear the truth you've spoken
Twisted by knaves to make a trap for fools,
Or watch the things you gave your life to, broken,
And stoop and build them up with worn-out tools;
IF you can make one heap of all your winnings
And risk it on one turn of pitch-and-toss,
And lose, and start again at your beginnings
And never breathe a word about your loss;
IF you can force your heart and nerve and sinew
To serve your turn long after they are gone,
And so hold on when there is nothing in you
Except the Will which says to them "Hold on!"
IF you can talk with crowds and keep your virtue,
Or walk with kings - nor lose the common touch,
IF neither foes nor loving friends can hurt you,
IF all men count with you, but none too much;
IF you can fill the unforgiving minute
With sixty seconds' worth - of distance run,
Yours is the Earth and everything that's in it,
And - which is more - you'll be a Man, my son!
- Rudyard Kipling (1865-1936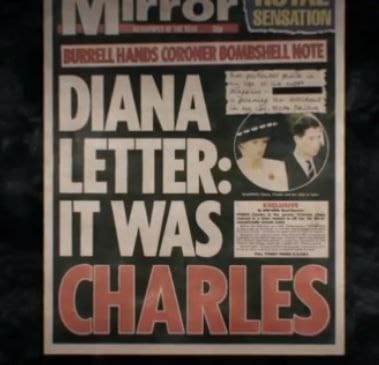 Princess Diana wrote down that Charles was planning to kill her and it would happen in a car accident.
'I am going to [die] in an accident — helicopter, plane or car crash' | Diana: The Ultimate Truth
Expert investigation reveals the truth about Princess Diana's death 25 years ago
Speaking publicly for the first time, security expert Grahame Harding explains how Diana feared her calls were being recorded and hired him to inspect her rooms at Kensington Palace for bugs. He also supplied mobile phones to Diana in secret to help her to avoid any potential surveillance.

Concerns about being spied on were not Diana's only fear. Her close friend Roberto Devorik says that Diana always believed she was going to die young.

"She had the premonition she would be killed or die … not in a natural way," says Devorik in the documentary. "She would say, 'I think they are going to kill me. I am going to finish in an accident — helicopter, plane or car crash.'"
MEET THE PERSON WHO CAN REMOTELY CRASH PLANES AND CAN READ YOUR MIND
MONSTROUS PATENT CALLS PEOPLE "WET WARE"
IMPLANTED DEVICES DELIVER ELECTRIC SHOCK, POISONS, DOPAMINE, ADRENALINE, EMIT MIND CONTROL FREQUENCIES
HEWLETT-PACKARD & AGILENT TECHNOLOGIES ARE COMPLICIT
CONTRIBUTING WRITERS | OPINION | AMERICANS FOR INNOVATION | JAN. 11, 2018, UPDATED FEB. 04, 2022 | PDF | Americans for Innovation: MEET THE PERSON WHO CAN REMOTELY CRASH PLANES AND CAN READ YOUR MIND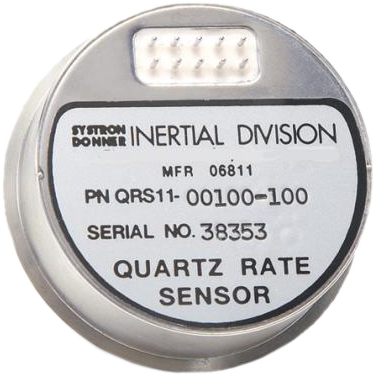 FIG. 1–RICHARD C. WALKER, AGILENT TECHNOLOGIES (PALO ALTO, CA) HOLDS MONSTROUS "INTERNET OF THINGS" PATENTS THAT CAN TAKE DOWN PLANES WITH REMOTE INSTRUCTIONS TO ONE LITTLE QRS-11 SENSOR IN THE AUTOPILOT SYSTEM.
The global surveillance grid includes embedded chips in planes, devices, equipment and people to remotely send signals and control every element of The Internet of Things network. The QRS-11 quartz rate sensor (the diameter of a quarter; also see AbelDanger.org for more detail on the uninterruptable autopilot) is embedded in most aircraft autopilots. The intelligence version of the sensor can be turned off remotely and bring down the plane. In the late 1980's and early 1990's,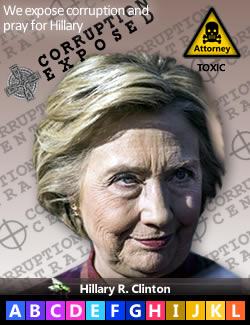 Hillary Clinton's Rose Law Firm in Little Rock, Arkansas was the original attorney representing the inventor of the QRS-11 sensor in BEI Electronics/Technologies (US Pat. Nos. 3,974,428; 3,976,997; 4,628,298). This sensor was so critical to national security that the State Department fined Boeing $16 million for illegal exports. After many mergers and company sales, the rights to the QRS-11 went to France for a decade owned by Schneider Electric SA. Schneider sold the rights to a Barclays Bank client in London. The Rose Law Partner who hired Hillary, J. Joseph Giroiri,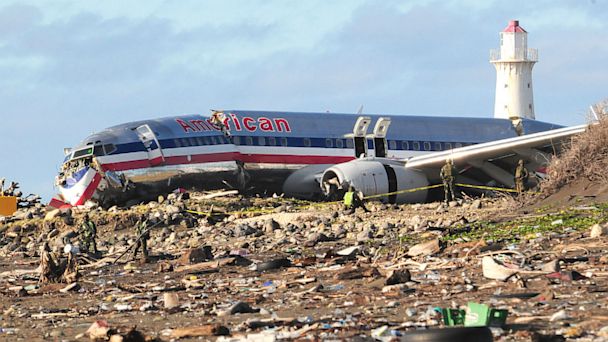 served on the BEI Technologies board of directors. He also coordinated the Clinton's China and Indonesia banking connections associated with their Mena, Arkansas drug smuggling, money laundering and sex trafficking.
Barclays then sold the company and the QRS-11 patent rights to Sensata, Inc. which is controlled by Mitt Romney's Goldman Sachs-aligned Bain Capital in Boston. Tellingly, dozens of former Clinton staff have died in mysterious airplane and vehicle crashes. Also telling, the late FBI Superstar Ted Gunderson, said in 2005 that Oklahoma City bomber Timothy McVay had a bio chip surgically installed in him by Dr. Louis Jolyon "Jolly " West who led the rogue C.I.A.'s MKUltra mind control program. Conveniently for Bill and Hillary, the Oklahoma City bombing destroyed the records of the FBI investigation on Janet Reno's WACO criminality. The bombing also killed former Clinton chief of security Alan G. Whicher. Four other Clinton's bodyguards (C. LeBleu/T., T. McKeaham,, R. Williams,, S. Willis) were shot in the head by a helicopter sniper at the illegal military siege of the Branch Davidian property in Waco, Texas (1993). Some call these deaths "Arkancide" since most everyone associated with the Clintons in Arkansas, except Larry Nichols, have died. Nichols produced The Clinton Chronicles (1994) to expose the Clinton devilish corruption. Despite ill health, Larry carries on the struggle to bring the Clintons to justice.
Americans for Innovation: MEET THE PERSON WHO CAN REMOTELY CRASH PLANES AND CAN READ YOUR MIND
U.S. Patent Number 6,965,816 Nov. 15, 2005
"PFN/TRAC System FAA Upgrades For Accountable Remote and Robotics Control To Stop The Unauthorized Use of Aircraft and to Improve Equipment Management and Public Safety in Transportation."
Patent enabling the Deep State to crash most any aircraft
Classification Description
U.S. (U.S. Cl.)
701/16 DATA PROCESSING: VEHICLES, NAVIGATION, AND RELATIVE LOCATION / With indication or control of landing
701/2 DATA PROCESSING: VEHICLES, NAVIGATION, AND RELATIVE LOCATION, VEHICLE CONTROL, GUIDANCE, OPERATION, OR INDICATION, Remote control system
244/189 AERONAUTICS AND ASTRONAUTICS, AIRCRAFT CONTROL, Automatic, Electric course control, By remote radio signal
International (Int. Cl.)
G06F 19/00 Digital computing or data processing equipment or methods, specially adapted for specific applications (specially adapted for specific functions G06F 17/00; data processing systems or methods specially adapted for administrative, commercial, financial, managerial, supervisory or forecasting purposes G06Q; healthcare informatics G16H) [2018.01]
G06F 7/00 Methods or arrangements for processing data by operating upon the order or content of the data handled (logic circuits H03K 19/00) [2006.01]
TABLE. 1–RICHARD C. WALKER U.S. Patent Number 6,965,816 Nov. 15, 2005 Classifications
DID YOU KNOW THAT PRINCESS DIANA WROTE DOWN IN HER PRIVATE NOTES THAT CHARLES WANTED TO KILL HER...