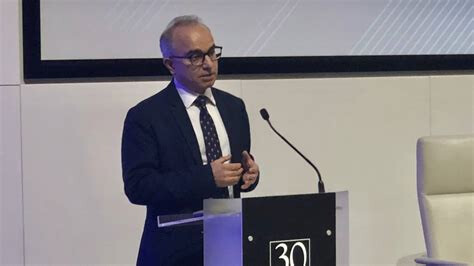 Vijay Daryanani speech at the Travel Weekly's Future of Travel conference makes news again (5 Oct 2021).
Daryanani said Gibraltar's hotels are "full for now" but said the destination is "continually looking to the future".

"Covid has shown us what can be achieved and we are ready to build forward," he said. "There is much that we have learnt from this experience and much that we are still to learn, but what we see is that our room for growth is endless."

Daryanani noted "much remains unknown" but said Gibraltar plans "a bolder, brighter, sustainable future" in the coming years and pointed to "a minimum of two new hotel builds", including a five-star Hilton property.
Build Forward = Build Back Better
A bolder, brighter, sustainable future = Agenda 2030 - Agenda 2030 – Evil communist development goals
A Global Gibraltar – That's The Plan
Previously released -
15 September - Minister Daryanani Participates in UK Tourism Conference
Commenting on the event, Minister Daryanani said, "As the industry starts to reconnect face to face, it is important for Gibraltar to be seen and to share its experiences through the pandemic, while also relaying to the trade how the destination is ready to build forward. This is an extremely competitive industry and it is imperative that the Gibraltar brand is kept at the forefront of people's minds. I will continue to market Gibraltar ambitiously as we move into the post Covid world."
Minister Daryanani at London International Shipping Week (LISW) – This follows the Minister's participation in UK tourism conference 'The Future of Tourism'.
Minister Daryanani said, "It has been a very important week for Gibraltar in London. We have met with leading figures in the maritime industry, renewed old contacts and made new ones. It is not easy to attract new business in these challenging times, but we are optimistic of doing so. At the same time it gave us the opportunity to market Gibraltar Maritime Week, which will take place in November.
"The Travel Weekly Future of Travel Conference is held in partnership with Google and with the support of premium sponsors Allianz Partners, Begbies Traynor, Deloitte, Essiell, Mail Metro Media and Paysafe. It is also supported by sponsors Gibraltar Tourist Board, Themis Advisory and TR10."
This conference keeps players on the same page to forward the agenda - and that involves support of the "your papers please" travel pass.
The conference highlighted "The Future of Travel" and this article below gives a broad look at that -
The future of tourism: travel trends for 2021 and beyond
It isn't all that if you can read between the lines -
In the future, we may see destination popularity being dictated by how well that country or region has controlled the coronavirus. The precautions that are in place, and how the initial outbreak was handled, will reassure travellers that they will be safe while in a particular country or location.

Tour operators and travel agents who specialise in creating group tours may want to start thinking about how to pivot their business to operate safely and successfully in this new world (aka New World Order).
More proof the current MPs in the Government of Gibraltar think the only way forward is to be in cahoots with the evil totalitarian elites to enslave the world.
We don't have a problem with tourism promotion for The Rock, just the way they are going about it by aligning with Evil.
Aligning with Good would mean embracing Gibraltar's Real Future – People are going to want to be on His Rock of Defence. Let's talk about opportunities when this occurs.
The very first edition of The Gibraltar Messenger - Gibraltar's Sovereignty Is God-given and Protected By God