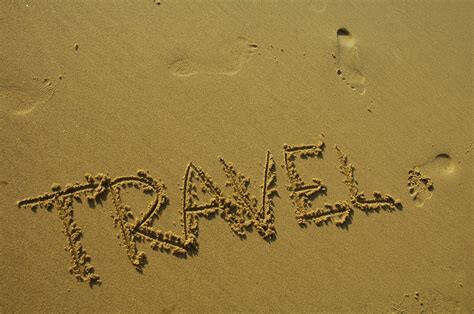 Speaking at ABTA's Travel Convention on Wednesday (13 October), Manuel Butler, UK director of the Spanish National Tourist Office, said despite "a fruitful relationship" between the UK and Spain for many decades, the challenges of the Covid pandemic had seen tourism grow from "infancy to adulthood" bringing with it a greater responsibility to operate more sustainably.

"Building back better is crucial for Spain," he added, explaining how the Spanish government was placing greater investment in sustainable and responsible tourism projects and emphasising the economic benefits of a strong tourism sector.
Also speaking at the convention was ABTA Chief Executive, Mark Tanzer
I just read a review in this week's Economist of a book called 'Geopolitics for the End Time', which gloomily observes how the pandemic deepened political divisions and mistrust, within and between countries. International travel, by definition, cannot be managed by countries in isolation - it would be like playing tennis on your own.

As we move, hopefully, out of CoVid-19, we need to build on the painful lessons of the last eighteen months to prevent the next epidemic from bringing travel, and economies, to a grinding halt. The travel industry, public health bodies, and governments must put in place – at a national and supra-national level - cross-border protocols for data sharing, testing, selective quarantining and vaccine sharing and certification to absorb the shock of any future outbreaks, allowing businesses to continue to trade, and travellers to continue to move.
Despite the Border-Bash, are Spain and Gibraltar really on the same page - after all both want to Build Back Better and to focus on Green Sustainability just like all global countries/territories - Daryanani: Gibraltar Has "Endless" Opportunities After Green List Boost.
It looks like travel and tourism are being closely aligned with a digital health-pass.
Gibraltar and La Linea teaming up with WISEKey (which also launched a digital vaccination certificates platform) for cross-border technology might be getting more than it bargained for as the goal of the globalists is to limit movement, especially for those who don't want to take the Mark - Revelation 13:17 – No Man Might Buy or Sell
---
Geopolitics for the End Time – This book explores how Covid-19 has already transformed the global system, and how it serves as a prelude to a planet afflicted by climate change. Bruno Maçães is one of the first to see the pandemic as the dawn of a new strategic era, heralding a profoundly changed world-political landscape.
---
The "SIGNS" of The "END" Times - CLIMATE CHANGE - HELPS CAUSE ARMAGEDDON