This applies equally to Gibraltar and its ministers.
Medical experimentation on humans is prohibited under the Nuremberg Code and punishable by life imprisonment or death.
Original message:
COMMON LAW NOTICE OF PERSONAL LIABILITY TO UK AND NI GOVERNMENT MINISTERS: So do you really think any COVID 19 TRIAL (Unlicensed) Vaccine in U.K. is NOT going to DAMAGE your HEALTH?????
From David: under common law jurisdiction,
PRIVATE COMMON LAW NOTICE:
REMOVAL OF GOOD FAITH DEFENCE:
Friday 18th September 2020:
END OF PUBLIC CONSULTATION IN UK ON PROPOSED AMENDMENTS TO HUMAN MEDICINE REGULATIONS 2012 UK:
Private Civilian; Common Law Notice:
Private Common law Notice;
To all, UK Government Ministers including but not limited to Arlene Foster, Michelle Smith, Robin Swann, Boris Johnson, Matthew Hancock, Professor Chris Whitty, Patrick Vallance, Micheal Mc Bride and Professor Ian Young the men and women, and to Simon Byrne Chief Constable of the Police Service of Northern Ireland, in their private civilian capacity only, under common law jurisdiction:
NOTICE OF PERSONAL LIABILITY UNDER COMMON LAW FOR THE CRIMES OF GENOCIDE AND BY WAY OF DECEPTION IF PROPOSED AMENDMENTS TO HUMAN MEDICINE REGULATIONS 2012 PERMITTED AFTER 18th SEPTEMBER 2020:
INVOLUNTARY BIOLOGICAL EXPERIMENTATION THROUGH UNLICENSED VACCINATIONS FOR COVID 19; IF HUMAN MEDICINE REGULATIONS 2012 ARE AMENDED AS PROPOSED IN PUBLIC CONSULTATION COVERING PERIOD FROM 28th AUGUST 2020:
ENDING TODAY ON FRIDAY 18th SEPTEMBER 2020:
WHY WAS THIS VITAL PUBLIC CONSULTATION IN NORTHERN IRELAND NOT ADVERTISED ON THE RADIO OR TV SUCH AS UTV OR THE BBC?
How many of Northern Ireland public were aware of this Public Consultation on the proposed amendments to the Human Medicine Regulations 2012, as it was only published on Internet website, UK Department of Health?
REMOVING ANY GOOD FAITH DEFENCE in UNITED KINGDOM under COMMON LAW from GOVERNMENT MINISTERS IN UK AND NORTHERN IRELAND ASSEMBLY MINISTERS:
THIS REMOVES ALL THE ABOVE NAMED INDIVIDUALS GOOD FAITH DEFENCE WHEN PERSONALLY SERVED WITH A COPY OF THIS NOTICE BY WAY OF E-MAIL AND WRITTEN LETTER:
See Robert Kennedy Jnr. speeches against the international vaccine industry on:
Please look into the history of vaccine development and manufacture and distribution throughout the world for the last 130 years and you will quickly reach a conclusion, which is the opposite to the mainstream media propaganda, vaccines are NOT SAFE!
IRREFUTABLE MATERIAL FACTS:
Vaccines including all COVID 19 vaccine trial candidates, are not safe, they are TOXIC to HUMAN HEALTH:
Conclusions:
WAR CRIMES:
BREACH OF GENEVA CONVENTION ON WAR CRIMES BY WAY OF ENFORCED BIOLOGICAL EXPERIMENTATION BY WAY OF DECEPTION WITHOUT INFORMED CONSENT OF POPULATION OF UNITED KINGDOM; IF PROPOSED CHANGES TO HUMAN MEDICINES REGULATIONS 2012 are PASSED UNOPPOSED on or, after FRIDAY 18th Sept 2020 in UNITED KINGDOM OF GREAT BRITAIN AND NORTHERN IRELAND:
International and prolonged global Biological experimentation on public covering the period 1890's (Henry Welcome) Boer War human experiments in South Africa UNTO today with COVID 19 trial mRNA vaccine COVID 19 candidates altering DNA all destroy human health and lower immunity due to inherent biological and chemical toxicity which is diametrically opposed to homeostasis in human cellular health!
In other words vaccines have been a form of international biological and chemical warfare against the human population for at least a hundred and thirty years or more.
The International and Global Pharmaceutical Industry has waged a silent global war against the human population for at least 130 years:
GLOBAL REGULATORY CAPTURE: of National Governments and their Regulatory bodies in United Kingdom the (MRHA) Medical Regulatory and Health Agency) BY INTERNATIONAL PHARMACEUTICAL INDUSTRY:
Nathan Mayer Rothschild (Mayer Amschel Rothschild?):
"Give me control of a Nations money supply, and I care not who writes her laws"
COMMON LAW NOTICE OF TREASON AND COMPOUNDING TREASON AGAINST ABOVE NAMED INDIVIDUALS:
TREASON AGAINST PEOPLE OF UK if PROPOSED AMENDMENTS TO HUMAN MEDICINES REGULATIONS 2012 GET PASSED AFTER 18th SEPT 2020:
The Prosposed changes to the Human Medicines Regulations 2012:
See article 174:
permitting unlicensed vaccinations to UK constitutional subjects in their private civilian capacity.
Article 345:
CIVIL immunity from prosecution for damage death or injury to human life for manufacturers and those administering vaccine:
ADVERTISING OF UNLICENSED VACCINATIONS in U.K. And NI FOR COVID 19 vaccines: if they go through without opposition from UK Government will be evidence of UK Government AND current individual ministers in THEIR PRIVATE CAPACITY AT COMMON LAW IN NORTHERN IRELAND AND ENGLAND AND WALES partaking in crimes against humanity; by failing to protect its people an its country from harm and exposing them to biological experimentation and destruction by way of unlicensed and unsafe COVID 19 vaccine, and its TREASON if the regulations are amended to allow UNLICENSED VACCINES and civil immunity from prosecution under Ref 174 and reg 345 of Human Medicine Regulations 2012; and to allow advertising of unlicensed vaccines in media will make media liable by way of
conspiracy and fraudulent misrepresentation for war crimes by way of conspiracy to defraud the people and destroy their health contrary to all known international and common law.
Pharmaceutical industry has bought off the Politicians and captured the Regulatory Agency the MRHA in UK:

Rewritten the 2012 regulations to prevent prosecution art 345 proposed amendment:

Taken over control and funding for all of the regulatory and international agencies;

Bought the silence of the national and international mainstream media:
MATERIAL FACTS:
Why?
Director GENERAL OF BBC COMPLICIT IN MEDIA SILENCE ON PUBLIC CONSULTATION: BBC and UTV failed to Broad cast PUBLIC CONSULTATION on proposed amendments to Human Medicine Regulations 2012 between 28th August 2020 until 18th September 2020:
Bought and also threatened the lives and killed any scientists that dared Speak the truth about toxicity of vaccines:
Please go on this website below and download this image and print off copies of this poster and pass this link far and wide:
We have to wake up the Public and PREVENT the INTRODUCTION OF ANY VACCINE FOR COVID 19: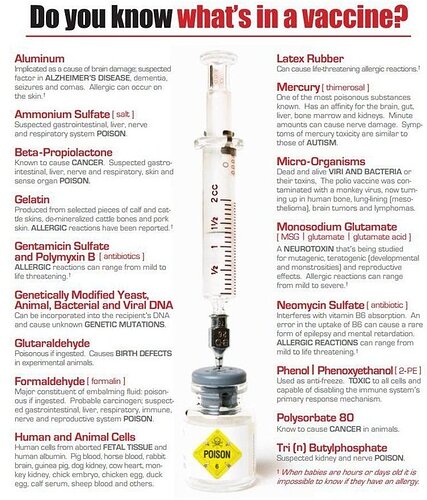 God Bless and protect each and everyone of you.
I love you all and so does God!
Please listen carefully to everything I say I do it to protect your life and soul because I care about the human race and it's future and health is now in real danger from the Global vaccination plans for COVID 19 and from the Bill and Melinda Gates Foundation:
Must be made to all STAND TRIAL FOR INTERNATIONAL WAR CRIMES AGAINST HUMANITY:
COVID 19 TRIAL VACCINES WAR AGAINST HUMANITY
FIGHT FOR SURVIVAL AND FREEDOM:
The CROWN CORPORATION: and Individual Ministers in their private capacity under the Constitution and common law of the realm must stand trial for treason against the good constitutional subjects of UK and Northern Ireland for putting their lives and future happiness Security and prosperity in mortal danger without just cause covering the period from Friday 20th March 2020 which is still unresolved and ongoing as I write this!
The following individuals named below in their private capacity under common law are personally liable for crimes against humanity and for working on biological experimentation through planning, implementing and promoting and funding either directly, or indirectly the COVID 19 global mandatory vaccination agenda through GAVI, CEPI; Vaccine Task Force UK (Welcome Trust; Bill and Melinda Gates Foundation ,and if they allow the Human Medicines Regulations 2012 to be amended as proposed On or any time after 18th Sept 2020:
See Pirbright Institute, Quinetec:
Bill and Melinda Gates,

Anthony Fausci

Ralph Baric,

Professor Zheng Sui Li China

Jacob Rothschild:

Evelyn Rothschild;

Sheldon Adelson;

Nelson Rockefeller;

Alan DERSHOWITZ ;

Chris Whitty: Chief Medical Officer to UK Government

Patrick Vallance: COVID 19 CHIEF SCIENTIFIC ADVISER TO UK GOVERNMENT:

Health Minister England :Matthew Hancock: UK Cabinet Government : London

Robin Swann: Minister for Department of Health for Northern Ireland ;

Michael Mc Bride: Chief Medical Officer for Northern Ireland:

Professor Ian Young: Chief Scientific Adviser for Northern Ireland

Boris Johnstone:Prime Minister of England :

Arlene Foster: First Minister of Northern Ireland:

Michelle Smith: Deputy First Minister of Northern Ireland :
MATERIAL AND CONCLUSIVE EVIDENCE OF REGULATORY CAPTURE:
PATRICK VALLANCE: UK; of Glaxo Smith Kline: (Head of Global Vaccine Research) Imperial College London REGULATORY CAPTURE OF GOVERNMENT BY BIG PHARMA:
These people are all potential International war criminals who must stand trial for breach of the Geneva Convention on BIOLOGICAL EXPERIMENTATION on international human population contrary to international laws on prevention of human civilian biological experimentation in the INTERNATIONAL CRIMINAL COURTS if proposed changes to Human Medicine Regulations 2012 are allowed to go through unopposed on or after Friday 18th September 2020:
Please pass this common law Notice to United Kingdom Ministers in their private capacity under common law in this message and poster far and wide:
God Speed time to destroy this tyranny now:
God and the people our sovereign, not the Crown and not the United Kingdom Cabinet.
Sent from my iPhone