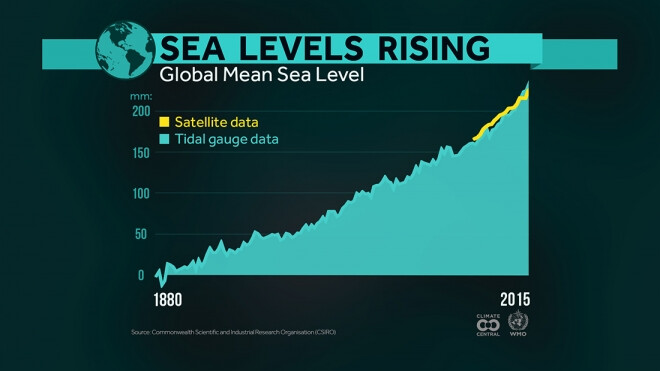 By Ryan Robba

As the World's nations optimistically gather at COP26 to renew their pledges to tackle global climate change, there remains an underlying pessimism about whether their promises will be kept.

Climate change's impacts are not just environmental; they affect every aspect of society and the economy. This article highlights some of the key risks Gibraltar faces from climate change, as identified in a new summary report on Climate Projections and Risks for Gibraltar, linked below:

My first Publication Climate Projections & Risks Report Gibraltar

... heat waves in Gibraltar are expected to become at least four times more frequent by the year 2100. Sea level rise and increasingly frequent severe storms will cause substantial damage to private property and public infrastructure - at great cost to both families and government.

Robba outlines three challenges Gibraltar might face.

More at link.
Ryan Robba, co-founder at twentytwenty: "We're proud to receive this recognition from the United Nations regarding our efforts to become carbon neutral and tackle climate change.
Know them by their fruit - COP26 NEWS of which Gibraltar's John Cortes and Daniella Tilbury will be in attendance.
NOTE:
Climate Change is real; however, don't fall UN Solutions, which include carbon taxes, destroying natural habitats for wind and solar farms, cutting down forests, increased industrial mining of natural resources and using profits to fund dirty fuel projects - BRIGHT GREEN LIES – Green now means sustaining a destructive way of life
Instead Take Sound Advice:
GREEN, SUSTAINABLE ECONOMICS A PHASE OF DIVINE LAW
And Prophetic Warnings:
2 Esdras 5:9 And salt waters shall be found in the sweet, and all friends shall destroy one another; then shall COMMON-SENSE hide itself, and Understanding withdraw itself into his secret chamber (Matthew 24:26 ) – The "SIGNS" of The "END" Times – CLIMATE CHANGE - HELPS CAUSE ARMAGEDDON
Sweet Fresh water turns salty by rising sea levels and flooding.