Live White Coat Summit 2021 – Pushing Back Against Medical Tyranny – Tuesday, 27 July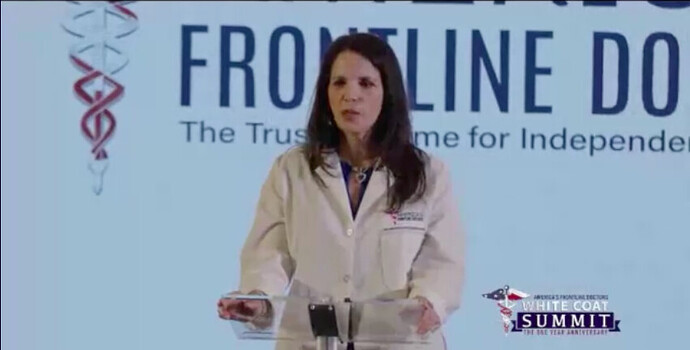 Live-link:
From Dr. Simone Gold's Rumble Channel – WHITE COAT SUMMIT: The One Year Anniversary
Everyone is encouraged to watch videos found on American's Frontline Doctors' website. Look at the medical and legal research they have.
"The situation has gotten worse from a legal freedom perspective. You will hear about that today from our attorneys," said Dr. Simone Gold.
She encourages everyone to watch any of the videos that appeal to you from an educational perspective. We're going to talk about children, the elderly, lockdowns, vaccines, masks, religious exemptions, filing criminal complains and more, she said.
After today, you can find the summit segments at aflds.org/summit.
Legal Proceedings – America's Frontline Doctors' attorney Thomas Renz filed the lawsuit against the U.S. Government – BREAKING! Confirmed 45,000 people have died from the COVID Vaccine within 3 days and they have covered it up
---
Dr. Simone Gold – The Covid19 Vaccine Explained