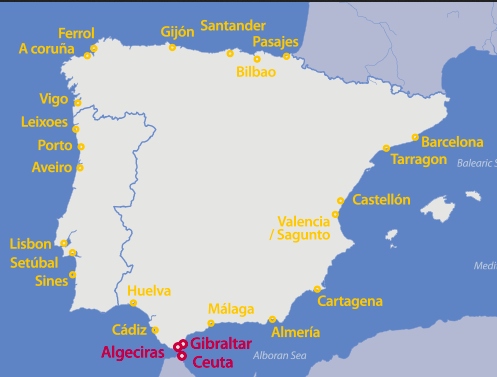 Cruise ships and large vessels now have a new place to berth in Tarragona, Spain, following the completion of the new Balears Pier in the Port of Tarragona, which was inaugurated at the end of October 2021 when it welcomed its first cruise ship. Offering 700 linear metres of berthing and a total surface area of 40,000 square metres, the new pier can accommodate two ships at one time. This additional capacity represents an important step forward for both the quantity and quality of cruise traffic to the Spanish port - more.
On 3 Dec 2021,The Port of Tarragona inaugurated the new Balears Wharf, a new multipurpose infrastructure.

Tarragona, on the cruise map

For the president of the Port of Tarragona, Josep M Cruset, "in two years this new wharf will allow us to return to the record figure of 128,000 passengers we reached in 2019". He added that "the construction of the new cruise terminal would mean having a new convenient functional area of more than 5,000 m2 to provide an improved service to cruise ship passengers in the coming seasons". – Port of Tarragona inaugurates the new Balearic Wharf – Late Cruise News
More than 30 million euros has been invested in the development of this new infrastructure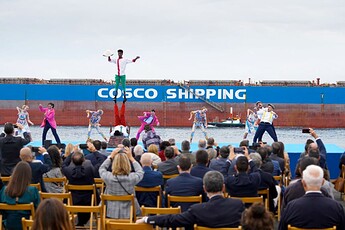 Photo from its inaugration festivities. Find out more about the construction phases –
Port of Tarragona inaugurates the new Balearic Wharf - Blue Economy - موقع بحري شامل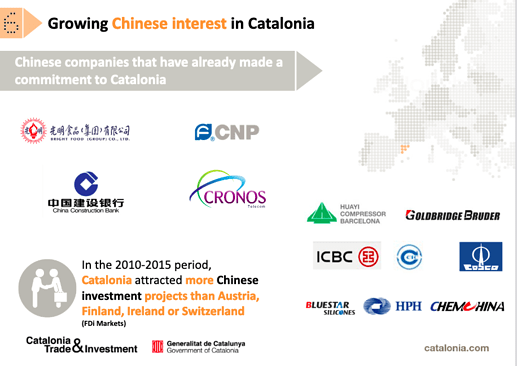 Port of Tarragona is known for Specialising in chemicals.
Chinese Firms Now Hold Stakes In Over A Dozen European Ports (2018)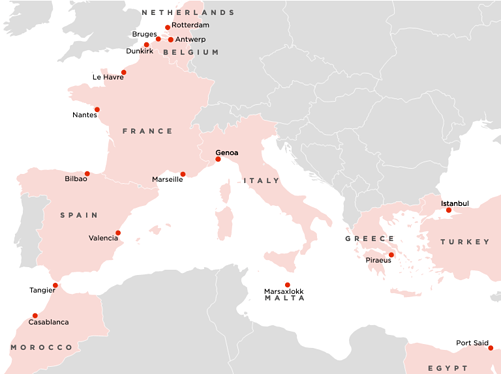 For trade or military?
In the past decade, Chinese companies have acquired stakes in 13 ports in Europe, including in Greece, Spain and, most recently, Belgium, according to a study by the Organization for Economic Cooperation and Development. Those ports handle about 10 percent of Europe's shipping container capacity.
China's Global Network of Shipping Ports Reveal Beijing's Strategy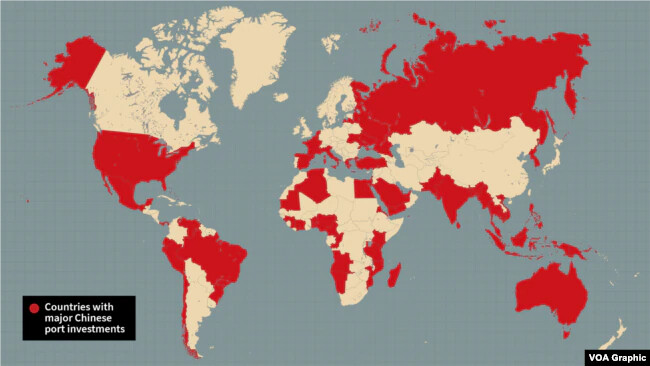 A red cloud is covering the earth.
China has more shipping ports at home than any other country. Key investments add about another 100 ports in at least 60 nations. And Beijing is looking for more. The Chinese government does not have an official platform summarizing the overall data for China's overseas port projects, but publicly available information shows that Beijing now has a foothold in at least 100 ports in 63 countries.

According to data published on the COSCO official website, as of June this year, the group has operated and managed 357 terminals in 36 ports around the world. Its port portfolio has stretched from Southeast Asia to the Middle East, Europe and the Mediterranean. Continue reading.
Tarragona is a port city located in northeast Spain. It is the capital of the Province of Tarragona, and part of Tarragonès and Catalonia.
---
CHINA RISING DOCUMENTARY – Sky News Australia (Nov 2021)
Gibraltar's Interest in China's Belt and Road Initiative Might NOT BE in the Best Interest