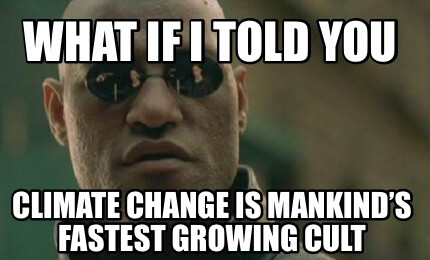 UK storm alert: Atlantic mega freeze to blitz Britain with torrential rain and 80mph gales
Britain is about to be blitzed by torrential downpours and 80mph winds driven by two mega-freezes on either side of the Atlantic. The UK is sandwiched between a whiteout gripping Canada and parts of North America, and another crippling Russia and Eastern Europe. The interaction of two cold air masses astride milder air over northern Europe will help drive a week-long deluge.
https://www.express.co.uk/news/weather/1699319/Uk-storm-forecast-rain-lightning-winds
Met Office meteorologist Alex Deakin said unsettled weather will be driven by a strong Polar Vortex–a body of air circling the Arctic region which has begun to sink southwards over Britain.

He added: "The Polar vortex looks like staying strong or anything strengthening further as we go through the last week of November.

"That will lead to more spells of wet and windy weather across the UK."
Engineering Winter: The Untold Story Of Hurricane Nicole
FLOOD IN JEDDAH! DESERT TURNS TO RIVERS, DISASTER FOR SAUDI ARABIA
Record levels of rain are causing flight delays, school closures and road blockages to Mecca.

Images posted to social media on Thursday show cars hurtling through the streets through raging torrents of water.

Rainfall in the southern region of Jeddah from 8:00 am to 2:00 pm on Thursday, at 179 millimeters, was the "heaviest" ever recorded.

This exceeded the amount of rainfall recorded in 2009, when thousands of people were affected by flash floods.
King Abdulaziz International Airport said "due to weather conditions, some flights were delayed" and urged passengers to contact carriers for updated schedules.

The official Saudi Press Agency (SPA) reported before dawn that schools in the city would be closed as rain was forecast to continue throughout the day.
Southern states are hit by TWENTY-THREE tornadoes overnight as Florida, Alabama and Georgia are warned to brace for more this morning: Twister ripped STEEPLE off Mississippi church as area is battered by hail the size of tennis balls
Tornadoes and thunderstorms barreled across the Deep South Tuesday night and Wednesday morning
More than 25million people are at risk with Southeast Mississippi and Southwest Alabama subject to flash flood warnings as the storm moves toward Florida on Wednesday
Several homes have been destroyed and thousands have been left without power across Mississippi and Alabama after 23 tornados ripped through last night
A Mississippi church is now missing its steeple as forceful winds, torrential storms, and tornados tore threw
In a rare move on Tuesday, NOAA issued a 'particularly dangerous situation' tornado watch, which is typically only issued during the most severe storms. It has since expired
Heavy rain and hail as big as tennis balls are also possible as forecasters said the weather outbreak was expected to continue
Tornadoes and huge thunderstorms barreled across Louisiana, Mississippi and Alabama late Tuesday and into Wednesday morning, sending millions hunkering down for cover overnight as Southern states were hit by 23 tornadoes and brace for more.

The National Weather Service (NWS) confirmed that tornadoes hit the ground in Mississippi on Tuesday evening and Alabama was in the path of the storms during the overnight hours, leaving severe damage and at least two dead in Montgomery.

Several homes have been destroyed, thousands of people have been left without power, and a Mississippi church is now missing its steeple as forceful winds, torrential storms, and tornados tore threw.

Mississippi State University students were asked to seek shelter on Tuesday after some classes were taught remotely and dining halls were closed.

Tuesday night, Starkville - where the university is located - saw ominous thunderstorms and nearly pitch black skies, except for the heat lighting as the tornado moved closer. Vicksburg, near the Louisiana/Mississippi border, also experience a similar phenomenon.

A Mississippi man, Jay Lesyk, filmed circular winds rotating around his car in McCool, saying: 'I'm right inside the circulation...Oh my God, I'm in it. I'm inside the tornado.'

In Jackson, heavy straight-line rainfall and harsh winds were seen, as one man filmed his neighborhood streets being rushed with water.