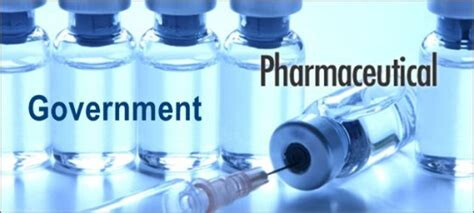 If one thing that we've learned from the COVID Operation is that governments have supported BigPharma in its Vax-Dreams to Jab Everyone.
And it's not like players and governments or their universities don't benefit. Conflicts of Interest run rampant (ie UK Covid-Cronyism – The Players). This marriage arrangement between BigPharma and BigGov is just a vicious cycle to enrich themselves, of which they'd call their legislation and secret-contract deals a win-win. Throw in BigTech – biometrics, like facial recognition, DNA collection, digital passports, digital finance – and its a threesome – All to build their unGodly Brave New World.
So, when politicians and governments claim doses are in short supply etc (like in Gibraltar) know this is only part-truth (for that particular timeframe).
The truth is the situation evolves based on the narrative. The UK has promised enduring support for their Overseas Territories - based on need. So in truth, we are only another variant away (surge in inflections) from this kind of NEED.
The UKGov has bought more doses UK signs deal with Pfizer/BioNTech for 35 million vaccines. The doses will be delivered from the second half of 2022. Are those not also going to UK territories if the need arises?
How the UK gained an edge with AstraZeneca's vaccine commitments – How the UK gained an edge with AstraZeneca's vaccine commitments – POLITICO
The buying fringy continued:
Government signs contracts to buy a total of 114 million additional Pfizer/BioNTech and Moderna doses for 2022 and 2023
Another half-truth is that Pfizer doses might not be available, but maybe it's time for Moderna to reap some of the rewards (or Novavax). Deals include 60 million additional doses of the Moderna vaccine and 54 million more Pfizer/BioNTech doses.
Read also Developers of Oxford-AstraZeneca Vaccine Tied to UK Eugenics Movement). "The role of the vaccine developers' private company – *Vaccitech – in the Oxford-AstraZeneca partnership, a company whose main investors include former top Deutsche Bank executives, Silicon Valley behemoth Google, and the UK government. All of them stand to profit from the vaccine alongside the vaccine's two developers, Adrian Hill and Sarah Gilbert, who retain an estimated 10 percent stake in the company.
Does anyone else find it convenient that Oxford University provides studies that support the narrative?
While Omicron lost its luster as a scaremonger, it didn't stop BigGov from making another covenant with BigPharma –as part of the ongoing efforts to ensure the government is doing everything it can while scientists across the world learn more about Omicron.
And what about their other market products?
• Novavax Covid vaccine approved for use in over-18s in UK
• Paxlovid: UK medicines regulator approves second Covid
Spreading The Wealth.
Here's another insightful article about bedfellows BigPharma, BigTech and BigGov: