TEENS with a deadly addiction to social media are killing themselves after being dragged into the dark side of TikTok, The Sun Online can reveal.
In total, there have been 41 deaths linked to the controversial app - nine of which are understood to have been suicides.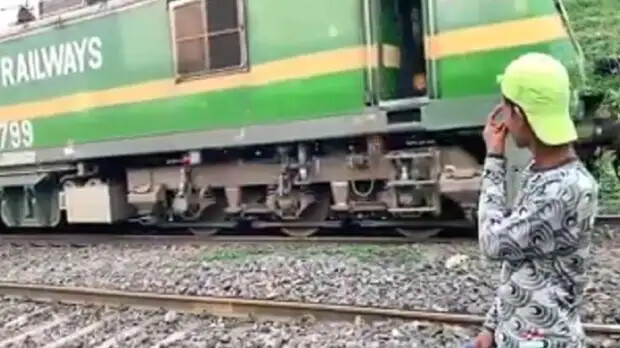 Nur Ansari died while filming a TikTok video on train tracks

The tragic teen was hit by a train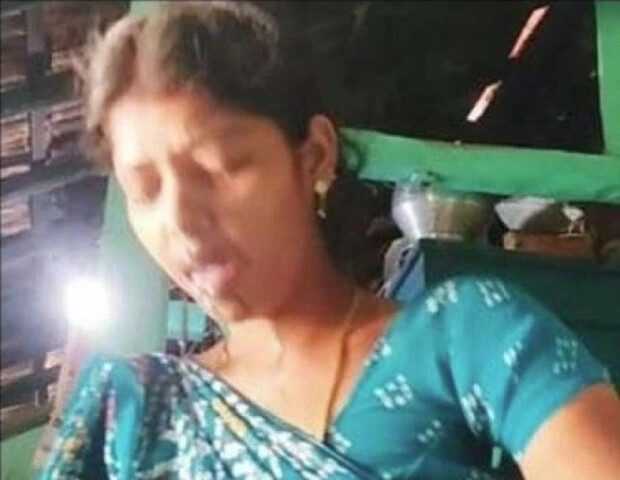 Anitha, a mum of two from India, filmed herself ingesting poison after reportedly being banned from TikTok
Chillingly, some of the tragic users have posted videos of them taking their own lives for the world to see.
Even more disturbing, some killed themselves after they were banned from using TikTok - highlighting a shocking addiction to social media.
And it shows a darker side to the app, which sells itself as a teenage-friendly place for hilarious viral memes and dancing.
In one disturbing recent incident, it was claimed TikTok waited nearly three hours to tell police it was aware of a suicide that had been live-streamed.
A 19-year-old Brazilian took his own life a year ago but it has just emerged that officials took steps to make sure the story didn't go viral instead of raising the alarm, The Intercept reports.

His suicide video remained on TikTok for an hour-and-a-half and received nearly 500 comments and 15 complaints before it was finally taken down.
It was only four hours after the teen's death - and nearly three hours after TikTok found out - that police were finally alerted.
String of suicides
His tragic death isn't even the only one to come from a TikTok ban.
Last month, a teenage boy died after setting himself on fire in Pakistan after his dad blocked him from making more videos.
And in January last year, a 16-year-old girl in India, identified only as Priyanka, killed herself after her mum told her off for watching and recording videos.
A 24-year-old mother of two, identified as Anitha, filmed herself drinking poison after her husband reportedly banned her from TikTok.

Tragic Molly Russell took her own life aged 14 after viewing suicide images on social mediaCredit: PA:Press Association
Her father is now campaigning for social media firms to take more responsibility for their contentCredit: Rex Features
Simply searching for suicide on the app brings up a number for the Samaritans and a link to a page offering help.
But The Sun Online found haunting videos showing teenagers threatening to take their own lives showing up on TikTok's main feed.
Although commenters ask the users to reach out and speak to someone, the videos have not been removed - even though they give fellow users methods for suicide.
Tragic 14-year-old Molly Russell took her own life just days before her birthday after viewing self-harm and suicide images on Instagram.
Her dad Ian called for action against social media giants after her death and urged tech companies to give their data to researchers to prevent any more deaths.
Speaking last month, he said: "Molly's suicide smashed like a wrecking ball into my family life...I have no doubt that social media helped kill my daughter."
This comes despite TikTok's policy that no "content that promotes personal injury or suicide" is allowed on the app.
Gruesome stunts
But suicide isn't the only thing killing youngsters on TikTok - with a string of teens dying in a gruesome bloodbath after trying to copy stunts.
In one horror incident, a teenager and his friend were killed by a train while making a clip on train tracks in India.

Anna Worden, 18, suffered a skull fracture and bleeding on the brain after she fell and hit her head while attempting the Kiki challenge, where you jump out of a car doorCredit: Fox 17

In a bizarre move, some users are making themselves pass out for a viral "challenge" with instructions given by users so other teens can follow.
But experts have warned the challenge could lead to fainting, seizures, brain damage, and even death.
In another risky challenge, kids are knocking their pals to the ground.
The Rompcráneos - Skullbreaker - craze has thousands of hits and has now reached the UK after originating in Venezuela.
One mum in Arizona shared distressing photos of her son with a bloody face, lying in a hospital bed, after he was tricked into jumping for the challenge too.
TikTok APP that took Gibraltar by storm caught spying – Again