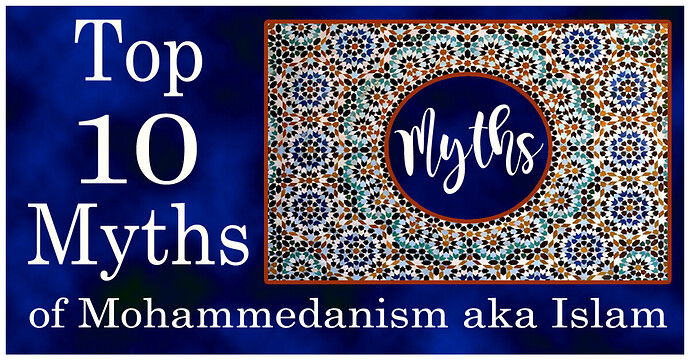 In 2015, A. Freeman penned "The Top 10 Myths That Dominate Christianity". Now, he's turned his focus on the myths of Islam.
In the latest article on Time To Think entitled, "The Top 10 Myths that Dominate Mohammedanism aka "Islam"", A. Freeman examines how what should have been Islam turned into Mohammedanism, moving away from Holy Koran teachings to fabrications based on hear-say (the Hadith).
If this sounds like a hard-hitting piece, it is; but it is jam-packed with Holy Koran references to back up the compilation. While one can study all the hyperlinked scripture references from The King of kings' Bible, the article lays out the falsehoods in simple, logical terms.
A. Freeman did a thorough job in bringing together an insightful look into these myths. Let's take it from here and be thorough in sharing it with others who could benefit from this piece.
---
Please consider this post on Defending-Gibraltar an announcement that the article has been published; and thus, please direct people, groups, and organizations that you share it with to its proper link so that they can read it in its entirety:
The Top 10 Myths that Dominate Mohammedanism aka "Islam"
The url is hannahmichaels.wordpress.com/2021/03/06/the-top-10-myths-that-dominate-mohammedanism-aka-islam/
The shortlink to this article is https://wp.me/p2TF2i-17M