Another protest with key speakers –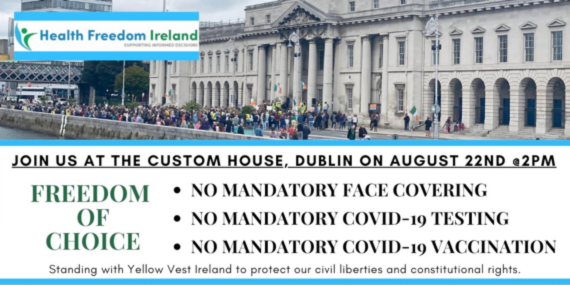 Here is their press-release:
Here's their tweet: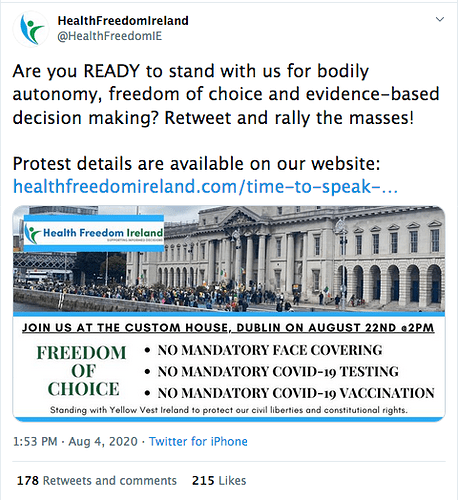 Health Freedom Ireland and Yellow Vest Ireland sponsor another protest tomorrow in Dublin, 22/August at 2PM. Expect to see alternative news media on the event making the rounds.
Please share links here on this thread – The Fighting Irish Come Out Against Medical Tyranny
Dolores Cahill is one of the speakers. To learn about her, see this thread:
Another person, you'll find there is Irish barrister Tracy O'Mahony. She's also coming forward helping the Irish defend their rights.
She's made informative videos about Covid19 legislation on mandatory masks:
She is opposed to mandatory vaccines – and knows where they legislation is leading.
Here is Tracy O'Mahony's FB and Twitter handles: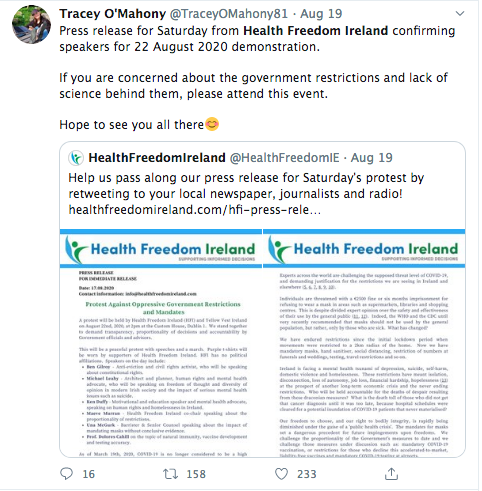 More Irish fighters, like John Waters, have been featured on Defending-Gibraltar:
You may also like this video about a past protest: