It's really about FOLLOWING THE MONEY and looking to see who's in bed together, committing adultery against God and their nations.
Look Who Gets to Make Billions off the Coronavirus
https://www.veteranstoday.com/2020/03/21/look-who-gets-to-make-billions-off-the-coronavirus-by-stephanie-sledge/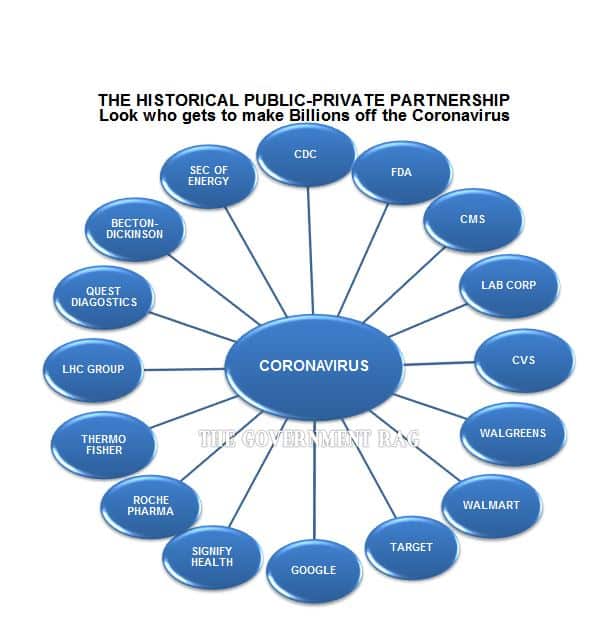 "An economic collapse right before our eyes, blamed on a "virus" which is perhaps a simulation."
It can be said that China plans to invade the U.S., but it has already through the market-system. In fact, it's invaded almost every country in the world, using tactics it learned from the West – to exploit for profit.
Notice Walmart is in the group.
Walmart Sells To Chinese Investment Group For Over $500B:
https://empirenews.net/walmart-sold-to-chinese-investment-group-for-over-500b/
See also:
Walmart & China – a joint venture:
https://www.pbs.org/wgbh/pages/frontline/shows/walmart/secrets/wmchina.html
So if we take Walmart is dispensing drugs, we can tie that with China is supplying the drugs to the West to exact revenge, liked discussed here: Joe Bossano and joint-ventures with the Chinese Red Dragon
You may want to read this letter: Beware the Chinese