[Do Gibraltarians think it's a good idea to have their children jabbed with poison?]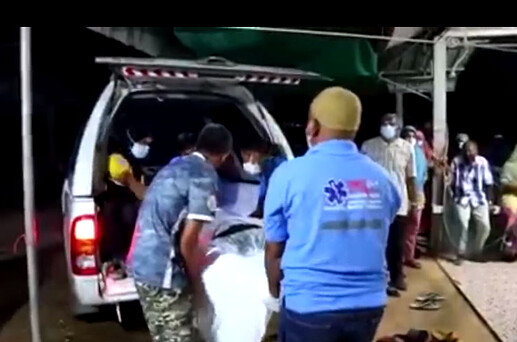 "A student who developed blood clots after getting her second Covid-19 vaccine shot and her left leg was amputated has since died of a haemorrhagic stroke after brain surgery".

Developing blood clots requiring amputation following the Covid-19 vaccine jab is not an isolated event, as reported by the Bangkok Post. This is happening all over the World.

Our thoughts are with Ketsiree and the victims of Big Pharma's killer vaccine.

Ketsiree Kongkaew, 20, a student at Phangnga Community College, died on Monday morning at Songklanagarind Hospital, Thai media reported on Tuesday (Student loses leg after second cross-jab, then dies)

She had been inoculated first with the Sinovac vaccine, and then given AstraZeneca as her second dose.

Her grandmother Harlia Kongkaew, 85, of Ban Thadan village in Muang district of Phangnga, took the young woman's body from Songkhlanagarind Hospital on Monday afternoon for Islamic funeral rites in Ao Luk district of Krabi prvonce.

They travelled by a rescue foundation vehicle.

The old woman has a small grocery shop in Ban Thadan and her granddaughter lived with her there.

Continued at link.
Children To Be Shot in Gibraltar