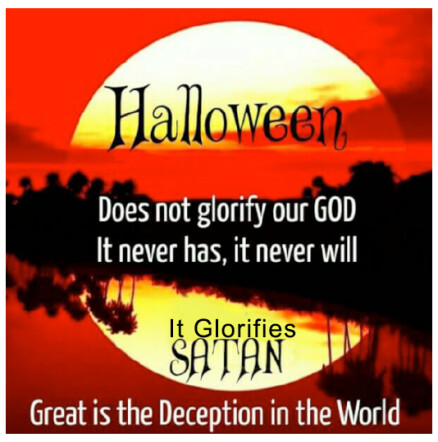 Why in this hell would anyone want to associate with it?
This is a question asked in this brief article "Stop Tricking Yourself: Halloween Is Absolutely Satanic" on Time To Think.
Decline Satan's invitation to party at his table this Halloween.
Let your banner be "I AM's" Banner.
Please read and share. Thank you.
The direct link to this article is Stop Tricking Yourself: Halloween Is Absolutely Satanic | Time To Think