Nurse warns stay away from vaxxed people. Unvaccinated people in contact with vaccinated are developing adverse reactions.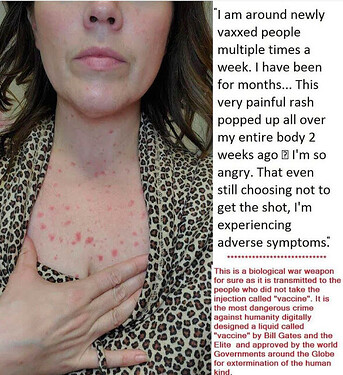 Image from testimonial.
This video is approximately 8 minutes.
Her website is Truthunmasked.org.
Her warning video is featured along with others at "Stay Away (Warning)"; followed by articles/reports (ie. Unvaccinated Women Report Miscarriages After Interactions with Vaccinated People) and ends with testimonials.