---
NOTE: The original title of this post was Stand UP X Protest in Sheffield, UK Sept. 5 UPDATED but because their events continue, this thread will be updated with news about current and upcoming events.
---
Stand Up X was one of the groups at the London Rally on August 29.
They hold protests in Sheffield, England, every Saturday:
Piers Corbyn was a keynote speaker on Sept. 5 – He was arrested again and manhandled horribly by the police: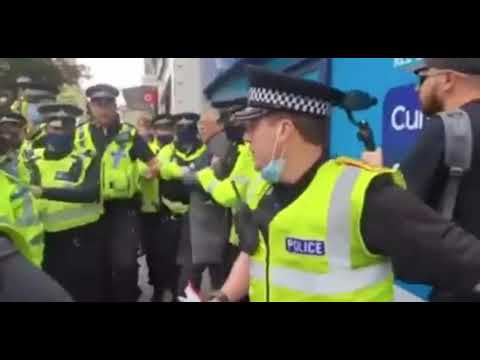 He's been contacted about [The Challenge Document] and hopefully he will use it.
The crowd chanted "Choose Your Side" at the police. Guess they did; and the crowd chanted "Shame on You".