Gibraltar project 'pushes boundaries of projection mapping'
Pixel Artworks has pushed the boundaries of projection mapping with an immersive light and sound installation within St Michael's Cave on the Rock of Gibraltar. The Gibraltar Government awarded the project to WrightTech Media, a local digital marketing solutions company with extensive knowledge of the site. Pixel Artworks collaborated with WrightTech Media on the pitch as well as the design and delivery of the complex show, which is scheduled to open to the public on 20 June 2021.

The show, entitled 'The Awakening', sympathetically showcases the beauty of the cave while uncovering the layers of Gibraltar's history fused within the rock.
---
Spiritual Awakening -
Did you know that Moses met with Christ in St. Michael's Cave? That must have been a real awakening seeing as how Christ is The Light of The World.
Read carefully – Koran Sura 18 – The Cave
King of kings' Bible
Did you know in the movie DUNE that St. Michael's Cave and the tunnels in The Rock are depicted? Dune Gibraltar
Did you know Gibraltar is The Lord's Rock of Defence?
And that Koran Sura 52 – The Mount is about Gibraltar?
On another note:
Did you know that Nun's Well at Europa Point was most likely named after Joshua, son of Nun?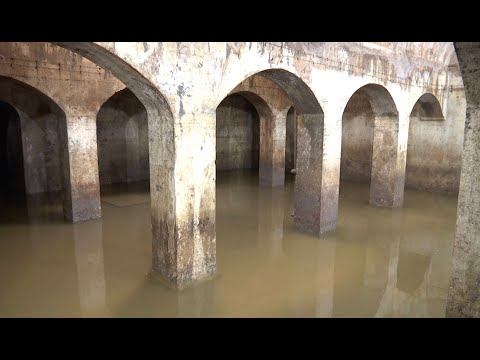 Joshua was the son of Nun, of the Tribe of Ephraim. He was an Israelite leader in Ephraim who was selected as successor of Moses. He served as an aide to Moses during the 40 years of journeying through the wilderness.